Architects can expect to see more projects on grade II-listed buildings, following English Heritage's plans to add the category to its at-risk register for the first time.
The proposals will see grade II–listed buildings outside London catalogued and assessed for the first time, with a hope to finding viable future uses and attracting funding.
Ian Lush, chief executive at the Architectural Heritage Fund, said the advantage of such buildings is they are usually listed because of their exterior appearance.
"Often they have no significant interior at all so it makes adapting them more feasible," he said. "Community groups and local authorities will need architects to help them draw up plans."
Currently the country's 345,000 grade II buildings, which include houses, shops, pubs, factories, schools, hospitals, libraries and farms, are excluded from the register.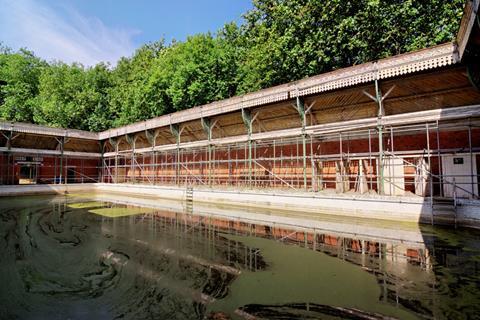 Simon Thurley, chief executive of English Heritage, said it could not survey all 345,000 buildings on its own but would kick-start the process by looking to fund up to 15 pilot surveys around England.
"For local authorities hard-pressed by cuts or other groups who come forward this means the chance to find out which buildings most need their scarce resources," he said.
"And the results will help all parties involved, including the Heritage Lottery Fund and other grant-givers, to get rescues underway where nothing has been happening for years."
English Heritage said it hopes to publish an analysis in 2013, and will then support programmes to establish further registers across the country.
"Grade II buildings are the bulk of the nation's heritage treasury. When one of them is lost, it's as though someone has rubbed out a bit of the past – something that made your street or your village special will have gone," concluded Thurley.