Decision is centrepiece of raft of listings for Hull buildings
The Humber Bridge has joined the likes of Buckingham Palace and the Houses of Parliament in being given Britain's highest level of heritage status.
It has been listed as a grade I structure by the government, after a recommendation made by Historic England. The decision, by culture secretary Karen Bradley, was made on the basis of a recommendation by Historic England officials describing the bridge as a "sublime landmark."
The Humber Bridge is one of nine places in Hull – Britain's city of culture this year – which have been added to the National Heritage List for England today.
Others include the Tidal Surge Barrier, designed by Shankland Cox and built in the late 1970s; and the homes of the poet Philip Larkin and the film magnate J Arthur Rank.
But the Humber Bridge is the only one to have been given a grade I listing – something reserved for buildings or structures judged to be of exceptional architectural and historic interest. Just 2.5 per cent of listed buildings in England and Wales are at grade I – which means they have the most protection under planning laws.
Making the case for the Humber Bridge to be listed at this level, an advice report by Historic England described it as "a sublime, landmark bridge demonstrating an exemplary pairing of functional engineering with aesthetic quality to produce a bridge of great sophistication and integrity".
The report, prepared for government ministers, also noted the historical value of the bridge. "When completed in 1981, the Humber Bridge had the longest single bridge span in the world at 1,410 metres."
The consulting engineers for the bridge were the British firm Freeman Fox & Partners, specialists in bridge construction who also designed the Forth Road Bridge, the Severn Bridge, and the Bosphorus Bridge in Istanbul.
Heritage minister John Glen hailed the Humber Bridge as one of Hull's "architectural triumphs." And Councillor Chris Matthews, chair of the Humber Bridge Board, described it as "one of the UK's greatest assets which deserves to be preserved for many generations to come. Grade I listed status will ensure that happens."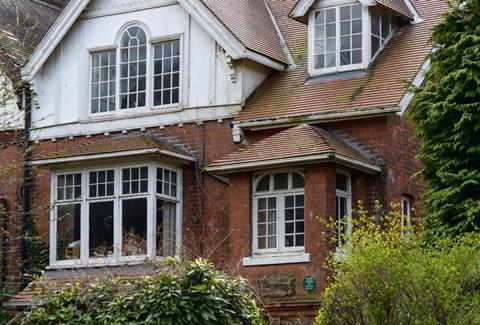 Bridge of highs
Tentative schemes for a bridge crossing the Humber were first suggested in the 1860s
Construction on the Humber Bridge began in 1973 and it was opened in 1981
The bridge, which is 2,220 metres long in total, was designed by Bernard Wex, from consulting engineers Freeman Fox & Partners
The main contractors for the superstructure were British Bridge Builders Ltd (a consortium of Sir William Arrol, Cleveland Bridge and Engineering and Redpath Dorman Long)
John Howard & Company Ltd were the contractors for the substructure and towers
Other bridges with grade I status include the Severn Bridge and the Clifton Suspension Bridge