Brokenshire threatens to intervene if housing concerns are not addressed
The housing secretary has laid into the London Plan in a strongly worded open letter to Sadiq Khan.
James Brokenshire repeatedly warned he has the power to intervene directly if his concerns are not addressed.
It is the first time the Ministry of Housing (MHCLG) has publicly let its views on the new London Plan be known, although the letter refers to an unpublished government response to the mayor's consultation.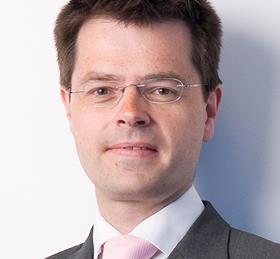 Author and academic Duncan Bowie, who was lead planner at City Hall on housing policies in the 2004 and 2008 London Plans, said the letter "causes a major problem for the mayor".
The new draft plan was published in November and was widely welcomed by architects as the "beginning of a renaissance" for putting a much greater emphasis on the importance of design quality.
It is currently working its way through the consultation process, with the next stage a formal examination in public (EiP).
Brokenshire's letter flags several issues with the draft plan, chief among them housing targets.
He writes: "Housing will continue to remain out of reach of millions of hard working Londoners unless we see a step change in housing delivery across London."
He welcomes the proposed change in target from 42,000 to 65,000 homes a year but adds: "I am not convinced your assessment of need reflects the full extent of housing need in London to tackle affordability problems."
In order not to derail progress in the short term he says he will exempt the London Plan from complying with the new National Planning Policy Framework (NPPF), published last week. But he says he expects Khan to "bring forward a revised London Plan that has regard to new national policies at the earliest opportunity… immediately once the London Plan has been published".
He adds: "I remind you that if this is not forthcoming, I have powers to direct the review to ensure London delivers the plan and homes that communities need."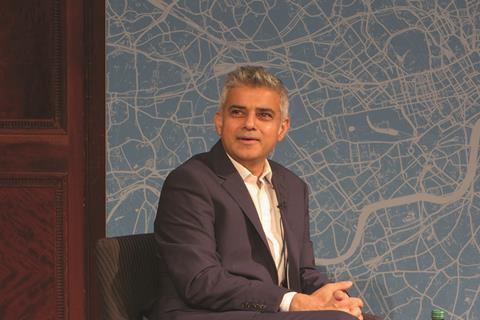 The government is doing its bit by announcing a £1.67bn filip for "affordable" housing in the spring statement, he said, before pointing the finger once again at Khan and calling for greater transparency in housing delivery.
"London will only deliver with strong leadership," he writes. "As mayor of London you are responsible for delivering the strategy to significantly increase housing delivery in London and you will be held to account for delivering London's housing targets."
Brokenshire says his other objections to the draft London Plan include:
Some policy areas are inconsistent with national policy, such as allowing development on gardens and the policy on car parking.
The detail and complexity could limit accessibility to the planning system and thus development.
It strays considerably beyond providing a strategic framework.
It does not explain how targets will be met.
It contains policies that seek to deal with building standards and safety, but this should be tackled through building regs.
Khan hit back, accusing the government of "abject failure" on housing and of cutting funds for "affordable" homes while getting rich on stamp duty from London.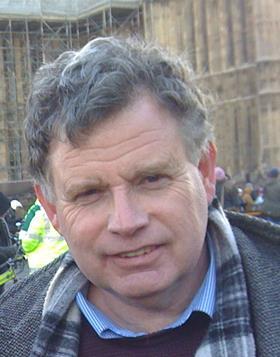 Bowie, who has submitted evidence to the mayor's consultation as part of the independent Highbury Group on Housing Delivery, said Brokenshire's letter was "surprisingly robust".
He said: "Government clearly thinks the GLA estimate of an annual housing requirement of 66,000 a year for 10 years is too low. I would agree. The MHCLG appears to be offering the mayor the opportunity to commit to a further upward revision of the target, but to do this, the mayor would need either to undertake a new capacity study (not practical before EiP) or to further increase its density assumptions (already controversial).
"While the Green Belt is not mentioned, it would appear that a Green Belt revision is not an option for ministers or the mayor, though it should be. This causes a major problem for the mayor. As the minister is suggesting a serious understatement of housing requirements, this means a significant housing deficit may need to be met in the home counties districts, which causes major political problems not just for home counties districts but also for home counties Conservative MPs and therefore for the government."
Bowie also said "some politics is being played here" since central government's housing record was "hardly impressive". And to accuse London of not being transparent with its housing delivery data was unfair since it was better than the rest of the country, he said.