Construction set up for firms 'to bid at any cost', fire safety author says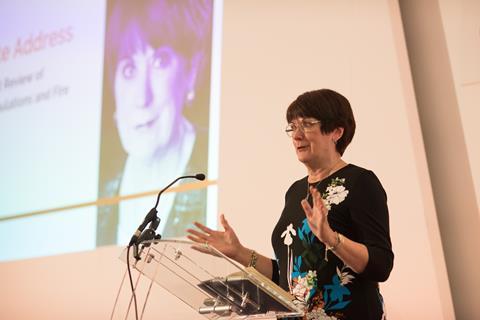 Value engineering should be scrapped because all it does is cut quality, Judith Hackitt has said.
She said removing value engineering from the construction industry was integral to overhauling the sector.
The author of the report into building regulations and fire safety following last year's Grenfell Tower fire made her comments at the Chartered Association of Building Engineers last week.
She told the audience at Kenilworth in Warwickshire: "[Value engineering] is anything but value. It is cutting costs and quality."
She added: "The structure of industry has to change to make it more effective. We need to put a focus on the way in which buildings are procured. If we have a process that makes people bid at a cost they can't afford to deliver at, we set ourselves up to fail."
And she said the industry needed to focus on the health and wellbeing of the general public rather than focusing just on its workforce.
She said: "People are looking for quick fixes but they need to understand that root-and-branch reform is required. This has to be a turning point to bring about the culture change we need.
"Currently construction safety is focused on the workforce but we need to also consider residents and the public."