Housing secretary says document marks 'culture change' in industry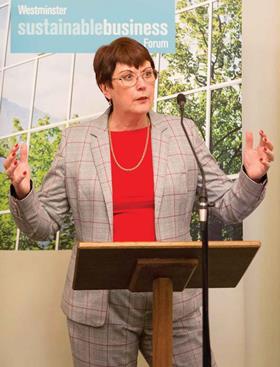 The government has set out plans to create a tougher regulatory framework for developers and vowed to change the culture of the building industry, in a 62-page response published to the Hackitt review.
The government confirmed it is taking forward every recommendation made by Dame Judith Hackitt (pictured) in her review, published in May, of building regulations and fire safety following the Grenfell Tower tragedy last year.
As a result, existing regulators are set to work with firms and tenants to trial more rigorous ways of monitoring developers, contractors and landlords – with an emphasis on public safety.
Successful approaches will then feed into fresh legislation to tighten-up building regulation; the government says this will include more punitive sanctions for those who disregard regulations.
James Brokenshire, housing secretary, said: "My plan for stronger, tougher rules will make sure there is no hiding place for those who flout building safety rules."
Brokenshire identified four areas where he will implement change
1. Creation of a stronger regulatory and accountability framework
2. Clearer standards and guidance to help a) builders and b) product manufacturers better understand what is required to keep a building safe
3. A stronger voice for residents, including more effective routes for escalation and swift redress when things go wrong
4. Fostering a 'culture change' in the building industry – by taking on incompetent firms through enforcement action and possibly legislation
One key recommendation from Hackitt was to create a Joint Competent Authority, formed of other public bodies, to oversee the safety of buildings throughout their life cycle.
The government confirmed it wants to build on the expertise of existing bodies such as the Health and Safety Executive, the fire and rescue authorities, and local authorities – but it has not said which body will be responsible for enforcing the stringent new regulatory regime.
In his foreword to the government's response, Brokenshire said he is pushing for a 'culture change' towards a more safety-orientated construction industry.
This means government will challenge unsatisfactory firms, including through support of local authority enforcement action. It could also mean the government legislates to ensure the competence of those carrying out building work.
The government's response to Hackitt also said a Standards Committee will be esablished to advise on construction product and system standards, and that the government has issued a 'call for evidence' as part of a review into fire safety guidance in the building regulations.
Brokenshire added: "By making people responsible and more accountable for safety, we will create a more rigorous system so residents will always have peace of mind that they are safe in their own homes."