BD's publisher to hold event on what next for report's recommendations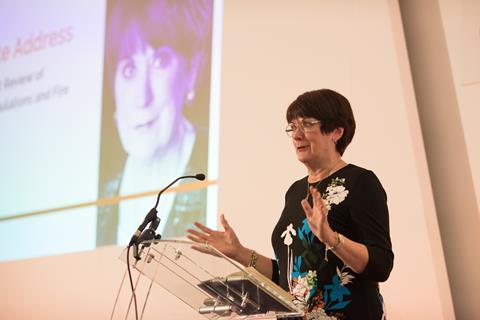 BD's sister title Building has launched a survey of how the industry has responded to the Hackitt Review.
Dame Judith Hackitt's report came out a year ago and was commissioned by the government following the Grenfell Tower fire to make recommendations on the future regulatory system.
We want to understand how much progress the industry is already making in adopting Hackitt's recommendations. Complete our survey (see link beow) and we will enter you into a prize draw for a £50 Amazon gift token.
Last December the government said it would implement the recommendations in full and would launch a consultation detailing how this would work this spring. The consultation is expected to be launched before the second anniversary of the fire in June.
The consultation is expected to include details on:
How the new regulatory framework will be implemented
The legal responsibilities of building dutyholders which will include the client, designer and building contractor
A stronger and more effective enforcement and sanctions regime
How duty holders must collect, hold and make available building records in a digital format, the so-called 'Golden thread' of information
To help readers understand these changes, BD's publisher Assemble Media Group is hosting an event to discuss how the industry implements the Hackitt Review and the next steps forward.
Speakers for the event at the Bloomsbury Hotel in central London on June 13 include Peter Baker, director of the HSE Building Safety Programme Response, Nick Coombe, strategic technical advisor, London Fire Brigade and Graham Watts, chief executive, Construction Industry Council.
How have you and your business reacted to the recommendations of the Hackitt Review? Help us understand the industry's response so far and be in with a chance to win a £50 Amazon gift voucher in our survey prize draw.