'The longer we go post-Grenfell, the more concerned I become that we will allow this to fall away'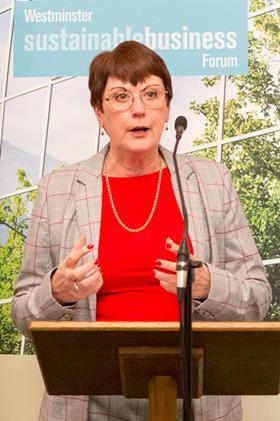 Dame Judith Hackitt has raised concerns the far-reaching change she called for in her review of building regulation and fire safety will never be delivered.
Writing in a briefing paper for property manager FirstPort, she said: "It's really important we keep this dialogue going because the longer we go post-Grenfell, the more concerned I become that we will allow this to fall away and we will not respond appropriately to change this broken system or ours."
In its response to the Hackitt review in December, seven months after the report was published, the government promised to implement her proposals in full.
But almost all measures were to be subject to a consultation this spring – which the housing department has so far provided no updates on.
And RIBA past president Jane Duncan, who chairs the institute's Expert Advisory Group on Fire Safety, warned before Christmas that the government's response did not go far enough to address failings in the regulatory system that still exist.
Hackitt, who is chair of the Industry Safety Steering Group, said: "We must rebuild the trust that residents, and the public more generally, no longer have in us and in the system to provide them with somewhere safe to live."
And she said the more examples of good practice which can be demonstrated "the harder it will be for laggards in the system to continue to sit on their hands and not do anything".
She added: "We are all going to have to challenge those who continue to perpetuate bad practice."
A spokesperson for the housing department said: "We said in our December implementation plan that we would consult in the spring in more detail on how we propose to take forward building safety reforms, and that remains our aim."
Last month Hackitt was appointed as a non-executive director at HS2, replacing ex-Crossrail chief executive Andrew Wolstenholme.