Practice's largest project to date was won through invited competition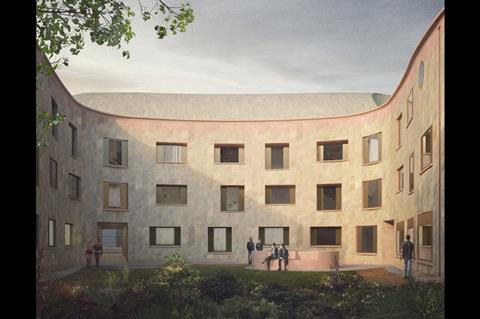 David Kohn Architects has won planning for a £35m campus for New College, Oxford.
The building, which will be called the Gradel Quadrangles after principal donor Chris Gradel, an investment manager and graduate of the college, was the result of an invited competition and is the practice's largest to date.
Construction work is expected to start in the middle of next year.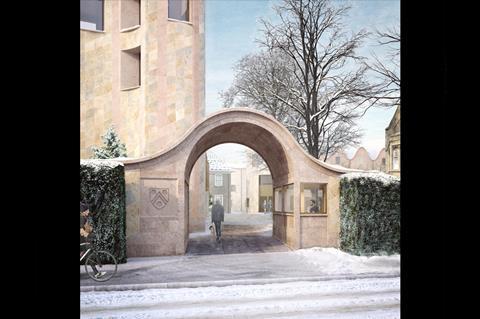 Alongside new student accommodation, the 7,700sq m site will feature student study space, a music hall and new facilities for the adjacent boys' preparatory school, New College School, plus a new 21.8m tower and gatehouse.
A 1950s extension to New College School will be demolished to make way for the new building.
New College Oxford is the site of the first planned quad built in the late 14th century. The campus, in a conservation area close to Oxford city centre, will be arranged as a trio of three-sided south-facing quadrangles of different forms, book-ended by existing buildings.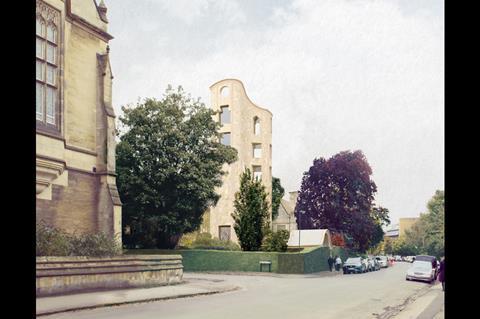 Student accommodation forms the main focus of the new campus with a net increase of 74 new en-suite student rooms distributed across three new buildings. The principal Main Quad building contains space for teaching, learning and performance, while the music hall will be a 70-seat venue.
David Kohn Architects was recently named winner of an international design competition for a new apartment development in Berlin, and was responsible for the V&A's new Photography Centre, which opens in October.
Miles Young, warden of New College Oxford, said: "We are delighted that plans for the Gradel Quadrangles at New College have been given the go ahead with a ringing endorsement from Historic England."
Landscaping is by Todd Longstaffe-Gowan.