Historic building will become architecture school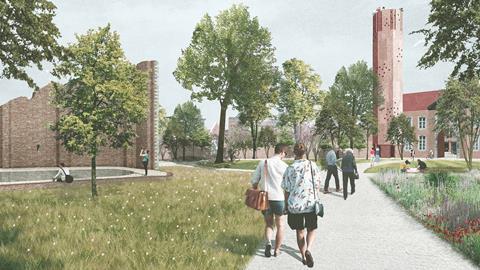 David Kohn Architects has won an international competition to convert an 18th-century religious building in Belgium into an architecture school.
The €8.9m scheme for the University of Hasselt is the practice's second major international commission this year, after it landed a 9,600sq m apartment building in Berlin in June.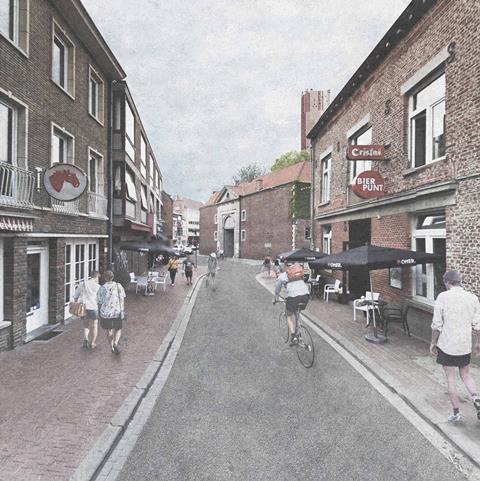 Working with Belgian firm Bovenbouw Architectuur, Kohn will remodel a "beguinage", which is a convent-like complex of buildings common to the Low Countries where "beguines" – or religious women who did not take vows like nuns – lived in sheltered communities.
Hasselt's 6,800sq m beguinage has been re-purposed many times, most recently as a home for art and architecture centre Z33. A new extension to Z33 is now being built to designs by Italian architect Francesca Torzo, freeing up the beguinage for new uses.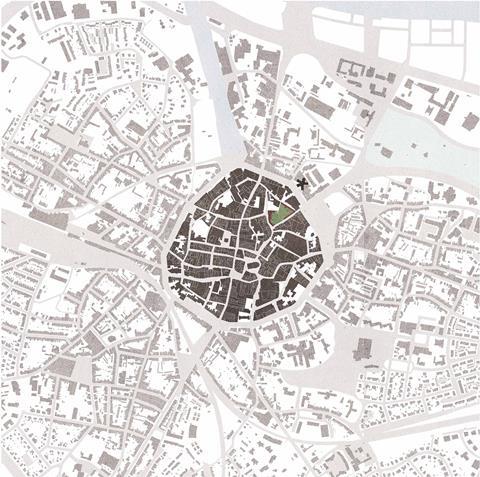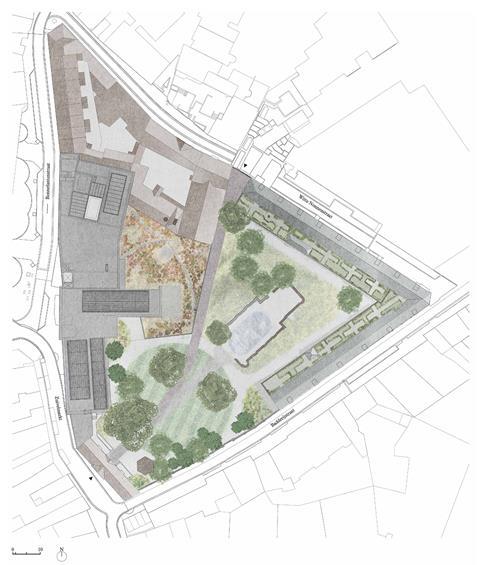 The competition brief asked for designs that could accommodate a mix of cultural and educational uses including multi-functional spaces, studios, teaching spaces and an auditorium, and for the wider site to become a public amenity and regional attraction.
Surrounded by a wall, the beguinage is in the centre of the town beside the ruins of a church that was damaged in the Second World War. The church's footprint will become a reflecting pool which can be drained and used as a stage.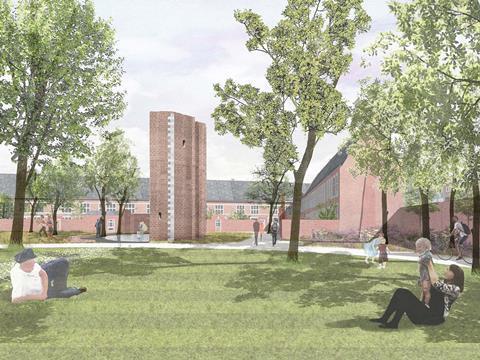 The winning proposal will increase the permeability of the site while retaining the sense of enclosure. A large circular opening in the boundary wall will create a new street entrance while recent openings branded insensitive by the architects will be replaced with small circular perforations.
A cobbled route through the site connects the old and new entrances with new garden spaces.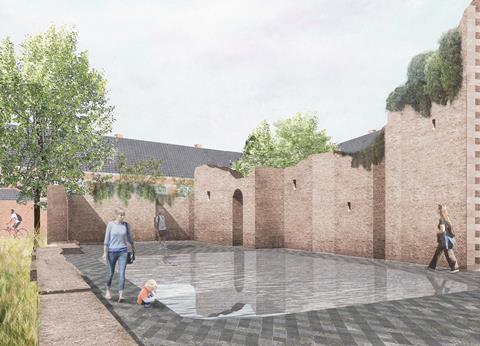 The only built addition to the site is a panoramic 26m high belvedere in the southern corner. Taller than the original church, David Kohn said it was a "confident statement of the relationship between the past and present, reinstating the centrality of the beguinage and acting as a wayfinder for visitors to the city" in north-east Belgium.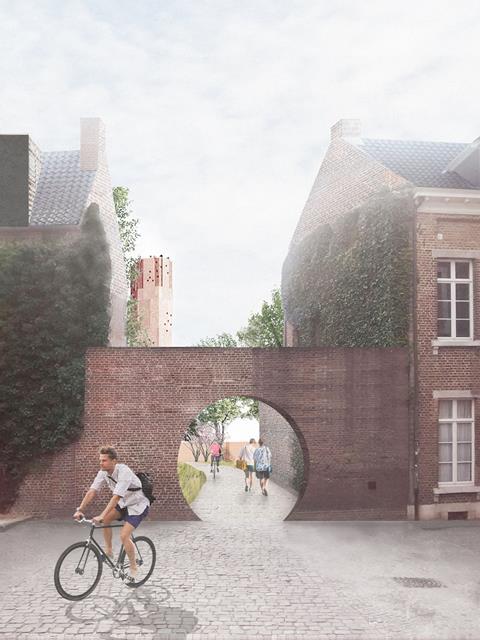 DKA is looking to recruit a Dutch-speaking architect to lead the project from the London office, with applications closing on September 16.