Newly restored hall will host exploration of recent DCA work
An exhibition of current and recent work by David Chipperfield Architects is to go on display this summer in Vicenza, the home of Palladian architecture.
It will run from May to September in the upper room of the Basilica Palladiana which has been shut for 12 years while undergoing extensive restoration.
The exhibition, David Chipperfield Architects Works 2018, marks a return of contemporary architecture to the space which is notable for its roof, made from an inverted copper-lined ship's hull.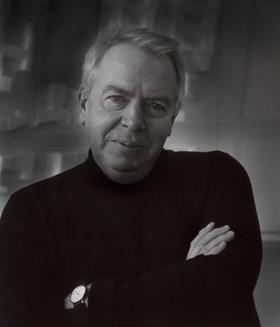 Andrea Palladio himself won a competition to restore the building in 1549. His work is scattered all over the area which attracted Unesco World Heritage Status as a result.
This year's exhibition will emphasise the important role that architectural culture plays in the history and identity of the city, said Chipperfield who was invited to create the display by the city authorities with cultural association Abacoarchitettura.
Fifteen current and recent projects in various stages of development will be exhibited as well as an introductory overview of key buildings completed since the practice, which now has offices in London, Berlin, Milan and Shanghai, was founded in 1985.
David Chipperfield said: "This exhibition represents our attempt to show how we work, how we develop ideas, how we work in parallel in different projects, cultures, and with different resources, priorities and collaborators, balancing local and global perspectives.
"As a practice, we have strived to maintain a studio mentality despite the scale of the overall studio, and despite the diversity and range of our projects."
In an age dominated by images, the practice's identity can be difficult to define as it is rooted in an attitude to design and teamwork, rather than a fixed style, he added.
"Revealing the processes of designing and creating architecture is therefore crucial to understanding the values that unify an international body of work."
The Basilica Palladiana, Vicenza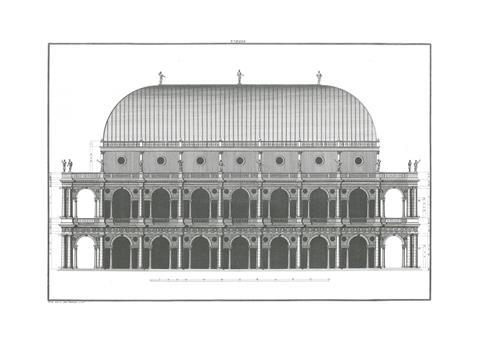 The Basilica Palladiana is a public building facing on to the Piazza dei Signori in Vicenza. The original Palazzo della Ragione was built in gothic style in the mid-15th century. The upper floor is entirely taken up by a large hall with no intermediate supports, and its copper-lined, inverted ship's-hull roof was inspired by that of the Palazzo della Ragione in Padua.
After the double order of porticoes and loggias surrounding the exterior collapsed at the beginning of the sixteenth century, the council called on several architects (including Jacopo Sansovino, Sebastiano Serlio and Giulio Romano) to resolve the difficult problem of its reconstruction.
In the end the project was awarded to Andrea Palladio (1508-80) in 1549, following a competition. He worked on it for the rest of his life and it was completed after his death in 1614. The reconstructed building was called a basilica by Palladio himself, inspired by the ancient Roman use of the term to describe a law court or a hall for public assemblies.