First images of architects' winning designs in National Trust contest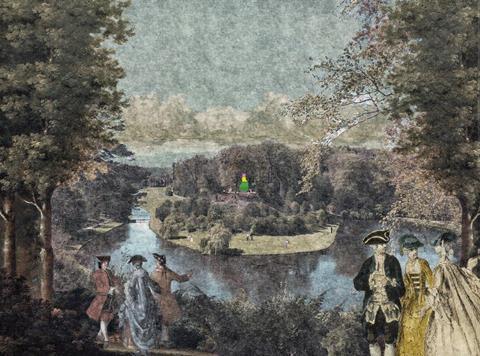 Charles Holland and Flea Folly Architects have revealed images of their follies to be built in in a World Heritage landscape in Yorkshire.
Their installations and others by artists Lucy & Jorge Orta and an 11-year-old local schoolboy will go on show at folly! 2018, the National Trust's contemporary art programme at Fountains Abbey and Studley Royal.
The Georgian water garden is dotted with fanciful structures and the National Trust runs an annual competition for modern day follies, to be installed where original 18th-century structures have been lost from the landscape.
Charles Holland has designed a theatrical 9m tall tower nicknamed Polly that will sit on Tent Hill, once the site of a period "campaign-style" tent as well as a classical temple. The tower is intended to evoke the playful structures of 18th-century picturesque gardens as well as the exotic flora and fauna they often featured.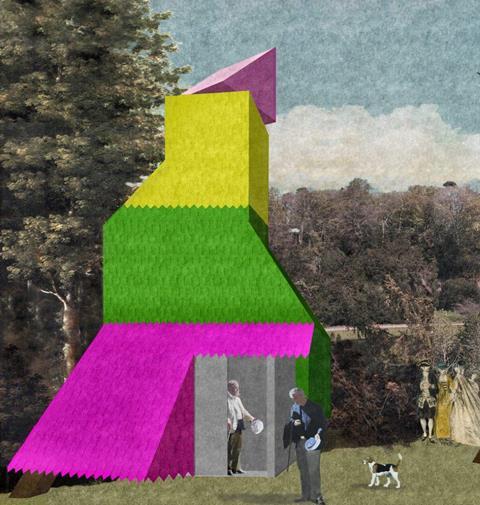 Its form is reminiscent of an exotic bird and it will be clad in timber shingles, painted in a mix of opulent colours to suggest a parrot's plumage. Its "head" will house a camera obscura which will project views of the water garden in the interior.
Architects Fleafolly will create The Bathing House Listening Tower, a 3m tall white tower topped with a copper water collector on the site of a stone bath house. The tower will echo the sounds of dripping water, using internal trumpets.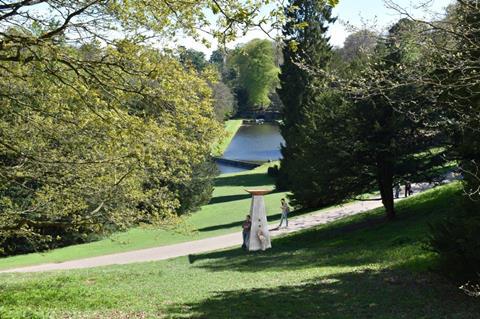 Lucy & Jorge Orta have designed Ornament, a 4m tall pentagonal steel sculpture with multiple windows of different shapes, referencing architectural details of the Rotundo that once stood on the site and presenting framed views across the gardens to the gothic Octagon Tower. It will be crowned by a chrome sphere which will catch the light and play with the reflected views of the water garden.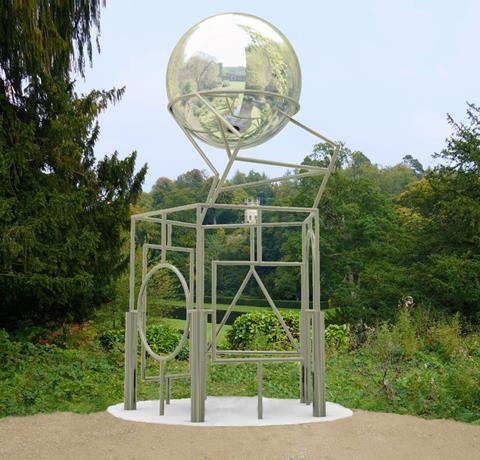 The fourth folly has been designed by 11-year-old local boy Foster Carter who won a schools competition with his 4.2m "raining cloud" structure.
Project officer Aimee Rawson said: "We are delighted to reveal this year's designs for folly! It's the most exciting year yet, and we hope the works will entice visitors to discover the scale and extravagance of Studley Royal water garden. When John Aislabie created this stunning garden his designs deliberately included curious, fanciful objects and alternative viewpoints so it's wonderful to develop these original concepts for our visitors today."
The follies will be launched on April 28.