Architects hit by crisis should speak to institute and register with official receiver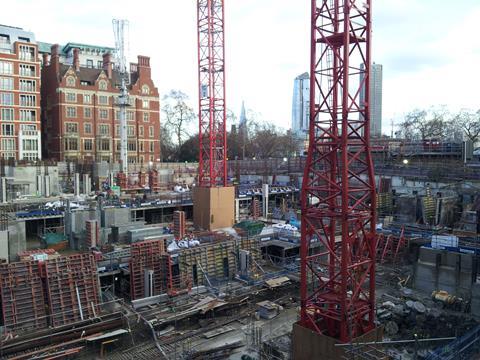 The collapse of Carillion demonstrates the need to reform the UK's procurement system, the RIBA has said.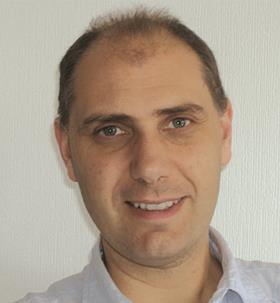 The PQQ system and framework agreements are barriers to fair competition that exclude small practices, said the RIBA's executive director for members, Adrian Dobson.
The result is a reliance on a few small companies such as Carillion, which concentrates risk in too few hands, he said in a statement published in full below.
His words echo what others in the profession have been saying. Rab Bennetts told BD on the day Carillion went into liquidation: "[Architects] do Ojeu bids all the time and you have to put detailed information in on all your financials and then you're grilled on them. It's a rigorous and detailed process. How on earth can a contractor like that be awarded projects after having profit warnings?"
Dobson urged architects who had been caught up in the Carillion fallout to get in touch with the RIBA.
There would be a "vast impact" on subcontractors including architects, he predicted, although it was too early to gauge how big a hit the profession has taken.
Some subcontractors have already reported being out of pocket by as much as £2.5m.
Rudi Klein, chief executive of the Specialist Engineering Contractors' Group, said half a dozen firms had been in touch with the organisation in the first 24 hours alone and that there was a "massive amount of anxiety and alongside that is anger".
One cladding firm in the north-west has payments of £2.5m outstanding, a small engineering company in Northern Ireland is on the hook for £150,000, while another engineering firm said its losses would be £800,000.
Meanwhile, details of further affected projects have emerged.
Work has stopped at Sheppard Robson's Barts Square, a residential-led mixed-use scheme for Helical Bar near Smithfield in central London which was well progressed and due to complete next year.
A source at the site told BD: "Carillion have a skeleton crew here but they've all been told there's no work for them. They are allowing the subcontractors and workers on site to get their tools but that's it."
Sheppard Robson declined to comment.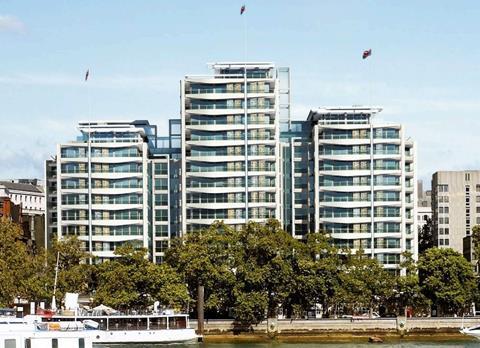 Carillion was overseeing the construction of Horden Cherry Lee Architects' One The Thames hotel and residential development, south of London's Strand. No work was taking place on-site yesterday at the development, which is part of the wider redevelopment of Arundel Great Court, however Carillion's site office was open.
HCLA had not responded to BD's request for comment on the scheme at the time of publication.
A spokesman for the Insolvency Service advised any architects owed money by Carillion to register with the official receiver as a creditor so they could make a claim.
He said some creditors would get some of their money back – despite Cabinet Office minister David Lidington saying the government would not bail out private companies.
Statement by RIBA executive director Adrian Dobson
The Carillion collapse shows the need to rethink how we procure and manage public sector contracts.
The RIBA have voiced concerns about current procurement processes, including pre-qualification questionnaires (PQQs) and framework agreements; for although these are intended to support fair bidding, they actually restrict competition and create barriers for small businesses entering the market. Standard PQQs tend to bias selection in favour of larger multi-disciplinary suppliers. In architecture this might be requirements to have three built projects of a similar type, high turnover or PI requirements and multiple accreditations.
This leads to a reliance on a small pool of large companies such as Carillion; narrowing the talent pool and concentrating risk in too few hands. Smaller business, including architects, are often restricted to being tier 2 and 3 sub-contractors who are then particularly vulnerable to overhead financial collapses of this kind, where the cashflow crisis gets passed down the supply chain.
Carillion has around 20,000 workers in the UK, but there will also be a vast impact on the many sub-contractor firms that work with Carillion, including architects. The last significant bankruptcy in construction was ROK in 2010, which we understand had annual revenue of £715m compared with Carillion's £5,200m; a huge difference in magnitude.
The government has announced it will be covering Carillion's costs on public sector service contracts to ensure that public services are not interrupted. That still leaves public and private sector construction work left in uncertainty and this needs to be clarified by the government and the liquidator as soon as possible.
We will continue to lobby government for a new approach to procurement. We urge any members who are concerned about public or private sector contracts with Carillion to email practice@riba.org.
Postscript
Have you been affected by the Carillion collapse? Email elizabeth.hopkirk@ubm.com or call the BD newsdesk on 020 7921 8042.