Architect says it would cost £50,000 to enter - with little chance of recouping the money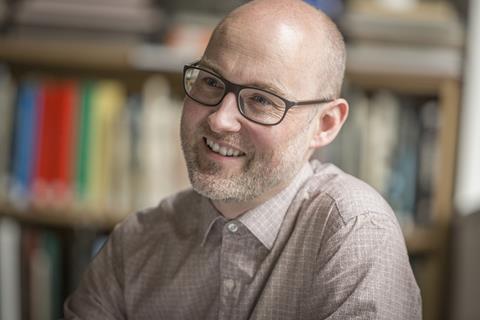 A Cullinan Studio chief has written to the Victoria & Albert Museum objecting to its "deeply problematic" design competition for a £25m research centre at the Olympic Park.
Practice leader Peter Inglis said the architect had regretfully ruled itself out of the high-profile cultural project, despite considering itself an "ideal candidate", because of the unreasonable costs involved.
"The V&A of all organisations should be valuing good design – not pushing design into a marginal loss-making corner, only able to be carried as a loss leader by larger commercial companies," he wrote in an open letter shared with BD (see pdf below).
"The cost of bidding and risk involved related to the reward is just too high," he said.
Last month the V&A published an Ojeu notice looking for an architect to design a new collection and research centre at Here East in Stratford. It is one of two spaces the museum will have at the Olympic Park as part of its V&A East project.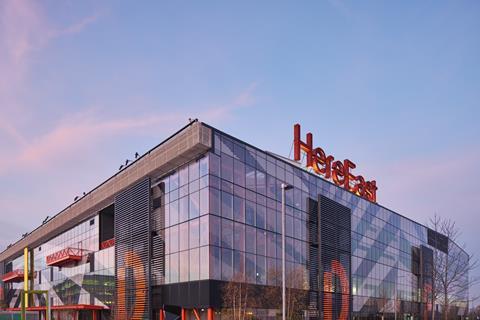 Five or more architects will be shortlisted for the research centre from the expressions of interest received and asked to provide drawings, boards, a scale-model and other materials.
It is this stage that Cullinans objects to. It would cost the practice at least £50,000 to prepare a high-quality second-round bid, wrote Inglis.
"That is a likely collective cost to the profession of well over £250,000, none of which is money spent on a solution that has been derived from meaningful client briefing or collaborative consultation," he said.
"The submission requirements rely on the goodwill of engineers and other consultants supporting us, also spending thousands, who in reality have little chance of being taken on. That's an expensive lot of collective goodwill." The proposed honorarium for losing teams of £5,000 should be "many times higher", he said.
Nearly a third of the marks will be awarded for the fee and most of the work will be at stage 2-3, after which a design-and-build procurement is envisaged, said Inglis. This means the money spent on entering the competition could "only be recouped by wiping out any profit margin in stages 2-3", he said.
He wrote: "We thrive on design challenge and the subject matter in the V&A project is perfectly aligned with what we do and do very well. It pains me greatly to walk away from this type of project. But we are also a business, and the cost of competing for this job is just too high."
Inglis admitted it was unfair in some ways to single out the V&A because it was far from alone in its approach, but said that it should know better.
"It's part of an overall trend in public procurement that grossly under-values design," he said. "The costs of submitting for public processes are going up and up, asking for more and more information of dubious value to make a pseudo-quality assessment, with the winners almost always selected on low fees."
He praised the V&A for some aspects of the competition, such as the turnover requirement of £1.2m.
BD has approached the V&A for a response.
Postscript
Update: The V&A issued a statement saying: "The V&A has a strong track record of awarding contracts to a diverse range of designers of varying sizes. The procurement process for this design competition is in line with a project of this scale, complexity and ambition, and with best practice and RIBA guidance."