One Bartholomew is latest element of Barts Square mixed-use development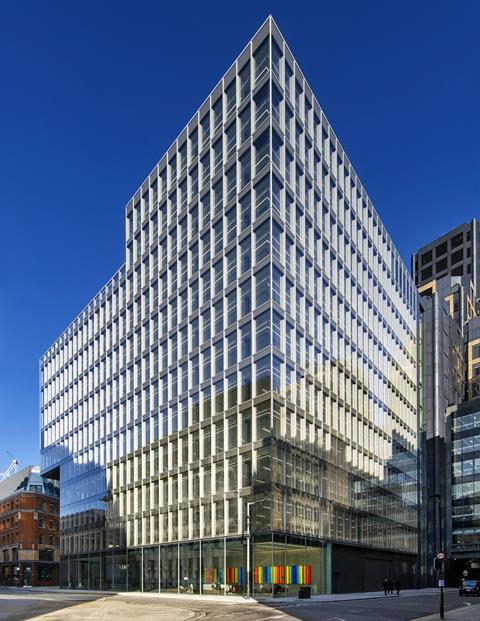 Work has completed on Sheppard Robson's 12-storey One Bartholomew office block, a stone's throw from the ancient Barts Hospital in the City of London.
Designed for development partners Helical and AshleyCapital, the 20,000sq m building is the latest element of the Barts Square mixed-use scheme to be finished.
The Breeam "excellent"-rated building has 1,765sq m floorplates and storage for more than 330 cycles, as well as "luxury" changing rooms, showers and drying rooms.
Its double-height reception has a light feature that spells out the building's name in bar code, the developers said.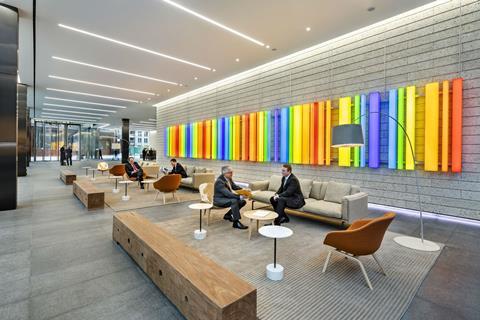 Sheppard Robson partner David Taylor said the building's scale and iridescent facades flagged the "arrival" of a major new development and public space.
"Architecturally, the building stands as a simple but finely detailed form that marks the step change in size between the edge of the conservation area and the larger developments of the City behind," he said.
Masterplanned by Sheppard Robson, the wider Barts Square scheme also includes 236 new homes and 2,800sq m of retail space.