University of Leicester housing and lecture-theatre projects get the go-ahead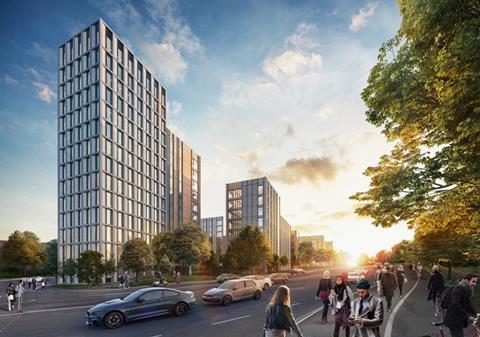 A Sheppard Robson student village project and an Associated Architects lecture theatre scheme – both designed for the University of Leicester – have been granted planning permission.
The housing element of the project will see 1,200 student residences delivered at the university's Freemen's Common site, along with a 550-space car park and the refurbishment of grade II-listed cottages that will be the village's centrepiece.
Associated Architects' new teaching and learning centre will deliver 9,000sq m of new education and office space, including 600-capacity and 250-capacity lecture theatres.
Sheppard Robson partner Rupert Goddard said the proposals were driven by a desire to create a new neighbourhood with a strong community character that would blend old and new with generous public realm and tree planting.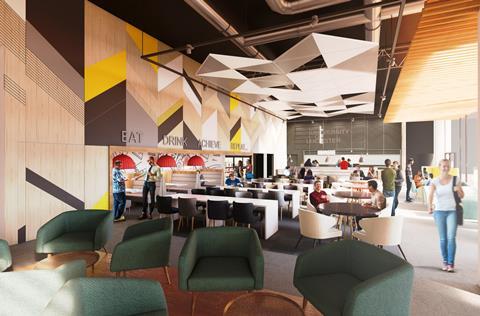 "Architecturally, the scheme will create a series of routes and squares and will use a blend of traditional and modern materials, transforming a negative site with poor connectivity into a new neighbourhood that makes a confident statement about Leicester's future for both the university and the wider community," he said.
Associated Architects director Warren Jukes said the practice's teaching & learning centre was an important component of the university's overall masterplan and would deliver much-needed facilities.
"It is located at a prominent position on the site, signposting the start of the campus, addressing the street and respecting the scale of the listed Freemen's cottages," he said.
"The new facility we enable the university to deliver an improved student experience through increased seminar spaces close to the centre of campus."