Practice reworks Birmingham block as new lecture theatre and study space
Associated Architects has transformed a demolition-threatened gym at the University of Birmingham into a new lecture theatre and study space after a last-ditch bid to find a new use for the building.
The building, constructed between 1939-41 to designs by local practice Peacock and Bewlay, was still in use as a gym when it was earmarked for demolition as part of the university's masterplan.
However campaign group the Twentieth Century Society intervened and a decision was made to save the building, which has a striking and richly detailed principal facade, with a double-height hall space and viewing gallery behind.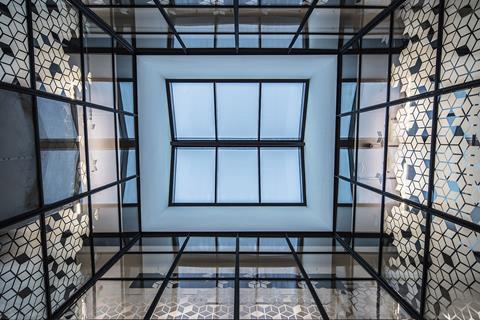 The now-complete renovation and conversion project has delivered an 81-seat tiered lecture theatre and 90 open-plan desks across four floors, with meeting rooms and consulting pods on the two upper floors. The total internal area has been extensively expanded with breakout areas for each of the open-plan office spaces.
Associated Architects director Warren Jukes said the building's total internal area had been extensively expanded and the seven original steel Crittal windows on its principal façade preserved.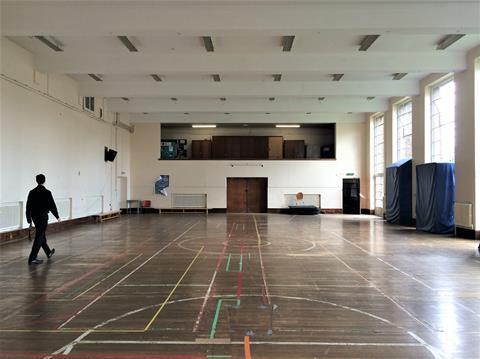 "The building is not just interesting for its architecture," he said. "It was built under the supervision of Albert Davis Munrow, the university's first director of physical education, a full-time position established in 1939 in order to set up a scheme of physical education as an integral part of the university curriculum."
Jukes said the building was certainly one of the first of its kind in the country as universtities reacted to the requirements of the Physical Training Act 1937.
The C20 Society said other notable Birmingham buildings by Peacock and Bewlay were the Juvenile and Coroners Court on Newton Street and Nos 11 and 12 Bennetts Hill, which are grade II listed.