The £250m project on the banks of the River Aire utilises air tightness, tripe glazing, MVHR and air source heat pumps to create homes that will be powered by 100% renewable energy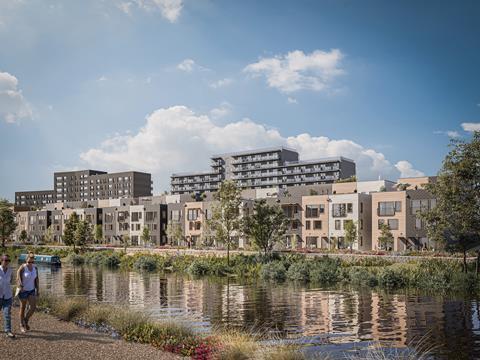 Citu's Climate Innovation District – a low carbon development on the banks of the River Aire in Leeds, UK – has released a collection of four-bed townhouses.
The £250m project, which is now home to a growing community of more than 120 residents, was originally masterplanned by Scandinavian architect White Arkitekter.
Since then, design has been done in-house by Citu – nowadays from its cross-lamintated timber office located in the centre of the development.
The 150-employee company is vertically integrated, meaning jobs that are traditionally subcontracted have remained within the business. Next to the office is the factory, where about three homes a week are prefabricated before being assembled on site.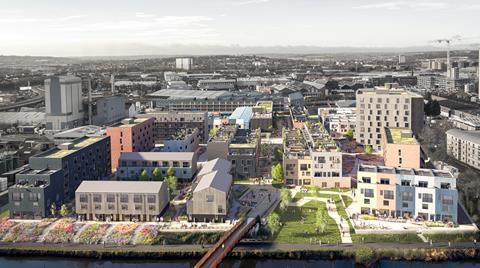 The new townhouses mark the introduction of the second Citu Home system, the company's most energy efficient technology to date which according to the team, reduces energy consumption to a fifth of that of an average home.
The timber-framed River View Houses and Roof Top Garden Houses feature air-tight membranes, triple-glazed windows, mechanical ventilation heat recovery (MVHR), air source heat pumps and smart technology.
Renewable energy is produced on site and the landscape is designed to encourage nature to flourish and residents to choose walking over driving.
Acknowledging that cars in England spend just 4% of their time in motion, they are tucked away in an undercroft and the infrastructure is in place ready for widespread use of electric vehicles.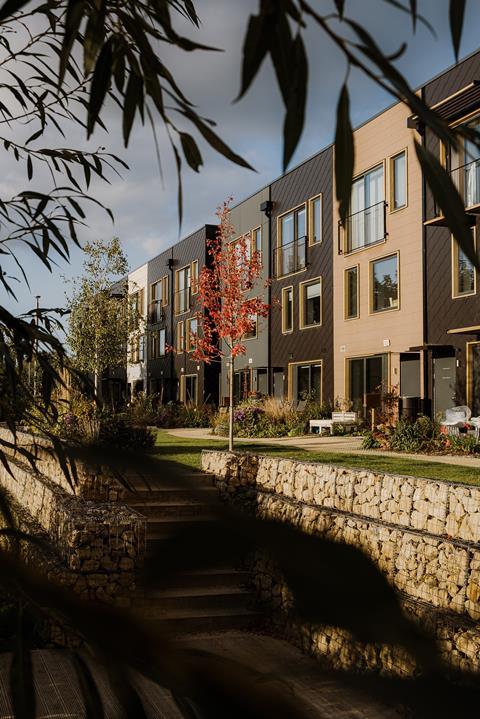 The decision was made to specify timber frames due to their sustainable properties. As a carbon-negative construction material, timber absorbs and stores CO2 and has greatly contributed to the reduction of embodied carbon in Citu's homes.
The use of sustainable technologies – such as off-site timber frame construction, MVHR systems for recycling heat, and air-tight membranes – allowed the team to create buildings that will be powered by 100% renewable energy, meaning a traditional gas boiler is no longer required.
The townhouses also feature open plan stairwells, 180-degree doors, balustrades, porcelain tiles on the roof decking, light timber floor finishes and kitchens with Corian worktops and kitchen islands.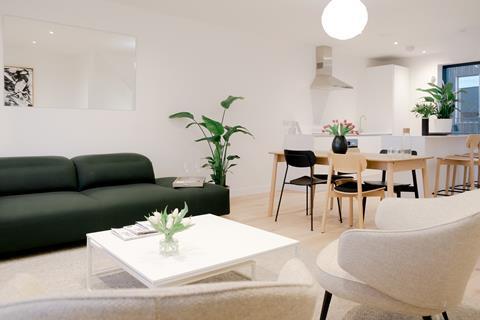 Citu developed the first new houses to be built in Leeds city centre in nearly one hundred years when the Climate Innovation District was launched in 2018.
Once complete, the project will feature 955 low carbon homes underpinned by climate-conscious leisure and offices. A basketball court is already in place and a football pitch will soon follow.
Planning permission has also been granted for a multigenerational building that will include a primary school, care home and apartments in one space, with completion anticipated in 2025.