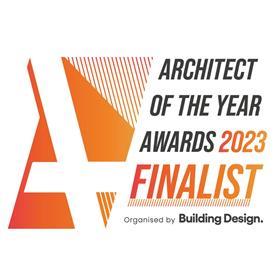 Shortlisted for the Architect of the Year Award's Industry/Manufacturing Partner of the Year, Forbo Flooring Systems aims to provide environmentally friendly and functional flooring solutions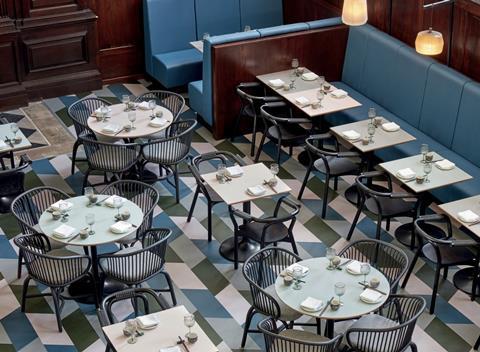 Forbo Flooring Systems is a global manufacturer of residential and commercial floor coverings that include linoleum, vinyl, flocked flooring, carpet tiles and entrance flooring systems.
Despite floor coverings being just one part of the specification process, according to Forbo, they are an intrinsic part of the built environment. Omnipresent in every school, healthcare institution, workplace and home – whether you're looking to reduce a project's carbon emissions, design for inclusivity or reduce impact sound, flooring has a key role to play.
Minimising noise is an increasingly important consideration in building design as excess noise can become a real nuisance if left unchecked – particularly as incessant noise is not only distracting but can have a significant impact on occupant wellbeing.
With more than 30 years experience in the industry, Forbo offers a range of acoustic solutions to suit the requirements for numerous applications. Acoustic flooring is manufactured with a foam backing to enhance impact sound reduction. It can be installed as part of a new build but also offers a retrofit solution when it comes to improving the acoustic performance of older buildings.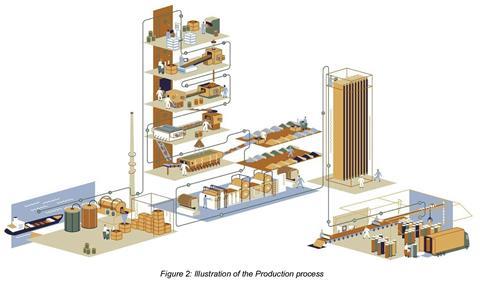 Outside of the focus on acoustic performance, the company has also been working to make spaces more inclusive. Designing places where everyone has the opportunity to thrive means thinking about how different groups of people navigate spaces. To help designers with this ambition, Forbo created a whitepaper that examines the need for evidence-based guidelines for designing for the mind, with a particular focus on how the correct flooring specification can help.
As part of the team's commitment, they partnered with the British Standards Institution (BSI) to go one step further, developing a Publicly Available Specification (PAS) to provide guidance to specifiers, interior designers and facilities managers on the importance of designing for the mind.
Designing for occupant wellbeing and inclusivity must go hand-in-hand with sustainability. Forbo are therefore continuing to look for new ways to be more sustainable and provide options for specifiers to make responsible choices. The team are committed to open methodologies that measure a product's environmental performance, as well as consciously reducing, renewing, reusing and recycling, where possible, in a bid to reduce environmental impact.
"Too many floors come with a carbon footprint – we aim to make floors without leaving a trace."
This is evident in the launch of its Marmoleum cocoa collection, the company's brand of linoleum, which was an integral part of the team's entry into the prestigious Architect of the Year Awards.
Forbo has been mastering the craft of manufacturing linoleum for the last 150 years. Commonly used in healthcare environments due to its hygiene benefits, linoleum has inherent bacteriostatic properties and inhibits the growth of MRSA, C. difficile, E. coli and norovirus. Professor Curtis Gemmell, emeritus professor of bacterial infection and epidemiology at the University of Glasgow said he was "invited to test linoleum flooring for antibacterial activity." He went on to say he was "delighted to say that after robust testing, the claims are shown to be quite true".
Linoleum also meets BREEAM recommendations for indoor air quality as well as providing a more sustainable flooring option. Driving the development of the material's sustainability credentials is the Marmoleum brand.
Made in two plants, in Assendelft in the Netherlands and Kirkcaldy in Scotland, Forbo holds a number of certifications for the manufacturing of Marmoleum. For environmental performance ISO 14001, for quality ISO 9001, SA8000 for social accountability and ISO 45001 for Occupational Health and Safety Management Systems.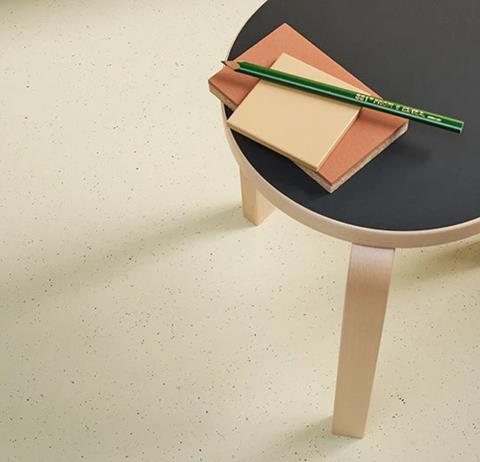 According to the manufacturer, Forbo's Marmoleum Cocoa collection is manufactured from 97% natural raw materials, such as flax seeds, jute and rosin; and 43% recycled content including upcycled cocoa husk waste from the chocolate manufacturing industry. Of the recycled content, 33% is made up of industry and installation waste, and for the first time in the company's history, End of Life (EOL) recycled Marmoleum content.
A project conducted in 2021 with the Technical University of Delft highlighted this step forward to include EOL Marmoleum content. The university uplifted 13,000m2 of old Marmoleum installed in the Faculty of Electrical Engineering, Mathematics and Computer Science. Once removed from the building, the flooring was cleaned of glue and screen material before being scrapped and ground. The purity of the material meant the ashes could be used for the cement industry and about one-third could be reused in new linoleum.
The product's Environmental Product Declaration states that Forbo's Marmoleum Cocoa range is naturally climate-positive, cradle to gate, without offsetting. This means the CO2 removed from the atmosphere during the growing of its natural ingredients exceeds the CO2 produced in the extraction, transportation, and manufacturing processes.
The team explained: "Marmoleum Cocoa embraces our ethos of sustainable design and truly is a new addition to our Marmoleum flooring. By using a waste product from another industry we are collaborating to reduce waste, improve recycling and contribute to a better environment."
Architect of the Year Awards 2023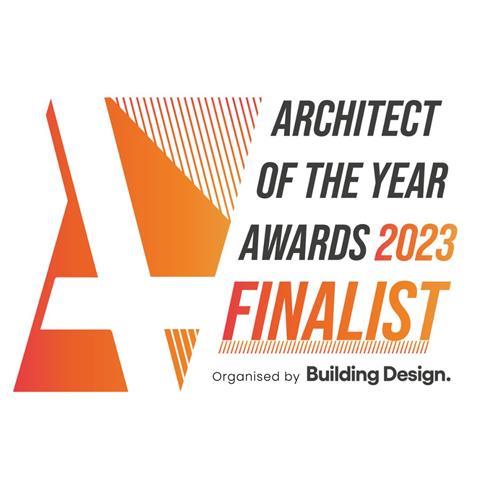 The Architect of the Year Awards shortlist has now been revealed for 2023! With entry numbers continuing to rise year on year, it is an incredible accolade to reach the shortlist for this year's awards.
Congratulations to everyone who has made the shortlist, and to everyone who submitted an entry into the Awards.
Postscript
Designed to recognise the important role that manufacturing partners play in the architectural process, the Industry/Manufacturing Partner of the Year category – in partnership with the Construction Products Association – will honour companies that have worked closely with architects to create innovative, sustainable and high-quality solutions.