Hawkins Brown and Schmidt Hammer Lassen beat AHMM, Wilkinson Eyre, Feilden Clegg Bradley Studios, Atkins and Snohetta for Clifton Campus job
The University of Bristol has picked Hawkins Brown and Danish practice Schmidt Hammer Lassen Architects to design an £80m library on its Clifton campus.
They saw off competition from rivals including AHMM, Wilkinson Eyre Architects, Feilden Clegg Bradley Studios and Atkins with Snohetta in a design competition that launched in August.
Bristol cited Hawkins Brown's Bartlett and Schmidt Hammer Lassen's Sir Duncan Rice Library at the University of Aberdeen as important works by the winning practices.
University bosses said its selected team, which also includes engineer BuroHappold, would now start work on detailed designs for the scheme, which replaces a university accommodation building called The Hawthorns.
They said the chosen proposal would be a landmark building that "integrates with the local built environment, capitalises on the location and views and extends the landscaping from Royal Fort Garden throughout the whole precinct".
Hawkins Brown partner Adam Cossey said the library – earmarked as a gateway building for the campus – had the potential to have a "catalytic effect" for the university, offering public elements that would be a shared space for students and the local community.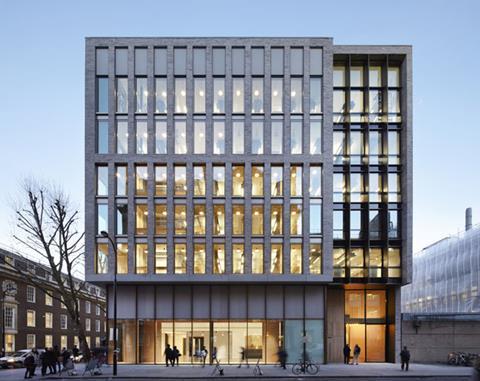 Morten Schmidt, founding partner of Schmidt Hammer Lassen, said the new building would "be a sustainable, contemporary, welcoming, and fun place" at the same time as "remaining in harmony with the rich traditions and history of its surroundings".
Work on site is planned to begin over the summer of 2019, with completion estimated to be in 2021.