City's council scraps £123m project in favour of L&G-built mixed-use development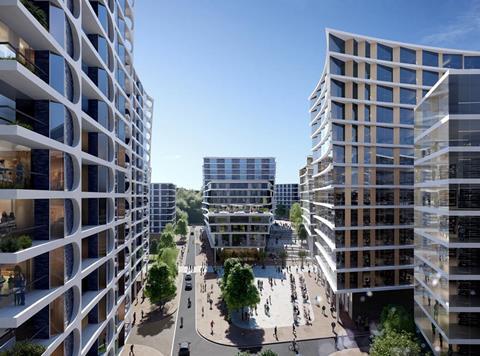 Bristol council is binning Populous' plans for a multi-million-pound concert arena in the heart of the city and has proposed instead pressing ahead with plans by Zaha Hadid Architects and Legal & General for a mixed-use scheme.
The council's cabinet decided to scrap the original £123m arena project as costs mounted. More than £9m has been spent so far on developing the scheme which was proposed by former mayor and RIBA president George Ferguson.
Instead it is recommending an alternative project which could include a conference centre, a four- or five-star hotel, commercial spaces and retail as well as housing on the site next to Bristol Temple Meads station.
L&G is interested in developing the new £300m ZHA scheme, boasting that it has already ploughed £240m in the neighbouring Temple Mead Quarter.
Bristol's current mayor Marvin Rees, who inherited the arena scheme from Ferguson but was never a fan, said by not borrowing the huge sums needed to build it the council would be able to release money for other city projects.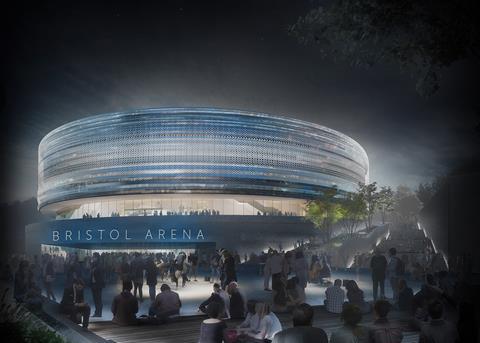 "We need to move forward now and ensure Bristol is fit for the demands of a modern, thriving and well-connected city," he said.
"I remain committed to delivering an arena for Bristol and we will continue to work closely with our partners to make sure that we make this a reality."
Developed plans will come back to cabinet at a later date, the council said.
Last month L&G said its proposed scheme would help build "a resilient city centre offer for Bristol in the face of current structural changes in retailing, culture and leisure, which demand a different offer from towns and city centres".
The council said a business case would also be developed and submitted to the West of England Local Enterprise Partnership for approval for the re-allocation to other projects of the £53m Economic Development Fund money earmarked for the original arena project.