Eleanor Jolliffe discusses the influence that Rome had on the career of the leading contemporary classicist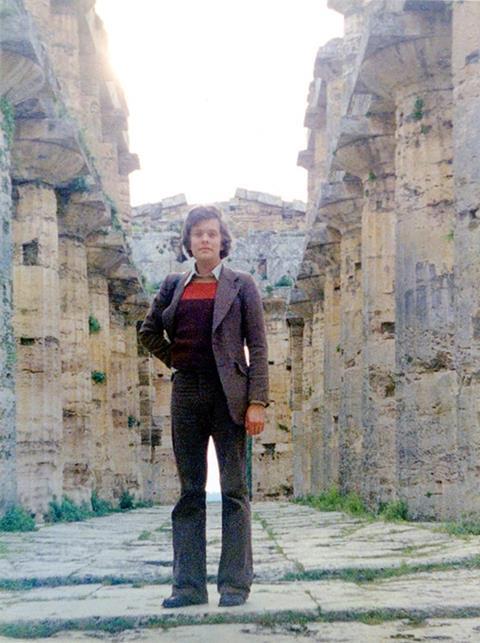 'Rome is not a pretty city'- it's a sentiment I would agree with to an extent, but not what I expect to hear from Robert Adam - an architect well known for his appreciation of traditional and classical architectural styles. The villa Borghese gardens were particularly grim, he remembers, full of wooden fences which the sex workers would burn for warmth. He is clear though, Rome is not what you expect, but so much more.
Adam spent a year in Rome in 1972 as a British School at Rome scholar. It was a perhaps unexpected step for Adam, who had been struggling against his University of Westminster tutor to follow his passion for traditional architecture in the late 1960s. 'They tried to fail me'. On the suggestion of his external examiner (who had insisted he pass), he applied for the BSR scholarship and made it to Rome, where he was introduced to full classical architecture for the first time, which 'is a much less static style than people suggest'.
He was there to study the urban morphology of Rome from the late Roman through to the early mediaeval period. Rome has great symbolic value, Adam asserts, the city has been used by power over centuries to project certain messages about society. Studying how the city has changed over time, provided him with the realisation that architecture is not in and of itself a force for societal change. Rome, Adam continued, allowed him to see how cities are shaped by the sociopolitical and economic forces at play. Architects and architecture reflect society rather than make it, much as we may like to believe otherwise.
Adam's time at the BSR was formative- both in helping him to understand the wider context in which architecture must be viewed, and in nurturing his interest in writing. The BSR encouraged him in writing in which you can 'have an argument with yourself', helping to flesh out his opinions and ideas.
Adam would go on to return to the UK at the height of the 1970s oil crisis, face months of unemployment due to the recession, before finding his first job, becoming director of a practice before he was 30 and eventually setting up his own practice in 1992. He's now a consultant, visiting professor at the University of Strathclyde, and author of several books including 'Classical Architecture: a complete handbook', 'The Globalisation of Modern Architecture' and 'Time for Architecture: on modernity, memory and time in architecture and urban design'.
Living in the communal setting of the BSR you are exposed to a panoply of academic and artists, giving you an entrée to academic and artistic thought and society that few architects have. Adam believes that Architects work well in that environment though; being something of both disciplines they can act as the bridge in the BSR's community. He formed lasting friendships during this time and has found their differing perspectives useful over his subsequent career.
That interdisciplinary community is Adam's most lasting impression of his time at the BSR: the discussions before, during and after the communal meals, often well lubricated. (The resident's bar in the corner of the dining room has been removed since, replaced with a cupboard that is mostly kept locked!). He remembers the parties, the intimacy of the community- little can be hidden when you all live in one building, and the characters he came across there: 'The librarian's father had been something in Mussolini's government'.
There was also the access to Rome. The BSR has such a long standing relationship with the city and its institutions that it can open many usually closed doors, and sites. You see a different side of Rome than is seen if you are there as a tourist or casual visitor.
Adam also appreciated the introduction to Italian culture. He recounts how understanding something of another culture in this way can change how you view cities. 'The Italians treated their city so differently to how Brits may have'. It gave him a lifelong interest in understanding other cultures, and the way cultural attitudes can shape our understanding of buildings, and of urbanism.
Adam has stayed in touch with the BSR over the decades since, even spending time as the Chair of its Faculty of Fine Arts. He is passionate about the, often intangible, value of the BSR; the importance and value of visiting Rome for architects; and is currently trying to set up an additional architectural scholarship at the BSR to allow more architects to spend extended time studying the city.
The BSR in two words according to Adam? A stimulating community.
>> Also read: Eleanor Jolliffe talks to Tim Bell