In a series celebrating BD's Architect of the Year Awards finalists, we look at the Young Architect of the Year shortlist
Earlier this year BD announced all the architects who made it on to the shortlists for our prestigious annual Architect of the Year Awards.
Now we are shining the spotlight on each category in turn and publishing a selection of the images that impressed the judges.
This year's judges include: Jo Bacon, partner, Allies & Morrison; Murray Kerr, director, Denizen Works; Dav Bansal, partner, Howells; Kay Hughes, design director HS2; Peter Caplehorn, chief executive, Construction Products Association; Peter Fisher, director, Bennetts Associates; Anna Hollyman, Senior Sustainability Advisor, UK Green Building Council; Marta Galinanes Garcia, director, AKTII; Darryl Chen, partner, Hawkins\Brown; Lee Higson, director, Eric Parry Architects; Maria Joao Reis, senior associate, Maccreanor Lavington
Today's shortlist is Young Architect of the Year Award.
Andre Kong Studio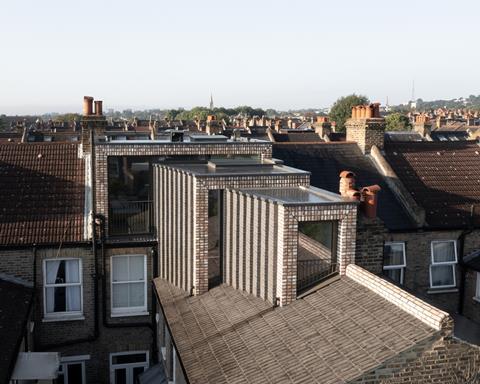 Set-up in 2021, the practice's projects range in scale from a public bench in London's Royal Docks to Studentville, a 52-room hall of residence in Lisbon. According to founder Andre Kong, the practice balances pragmatism with idealism and 'seeks to infuse our designs with a sense of playfulness and delight'.
Completed projects include Stepped Loft, a staggered extension to a Victorian terraced house in London.
MAP Architecture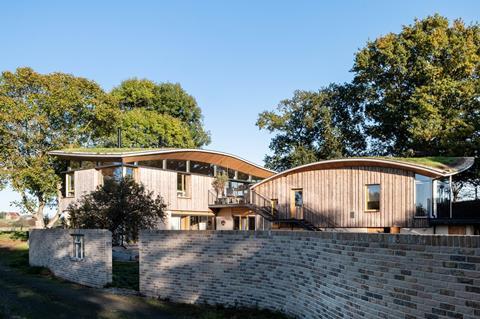 Since formally launching in 2017, MAP has grown to a team of 11 headed by principals Matt Parker and Rob Mawson. The practice describes itself as committed to conservation in the broadest sense - 'putting people, the planet and heritage at the heart of everything we do'. Completed projects include a mixed-use retrofit of a warehouse in Dalston, a Passivhaus-standard house in the Suffolk Broads, and a nursery for a Grade II listed school in Waterlooville.
MOST Architecture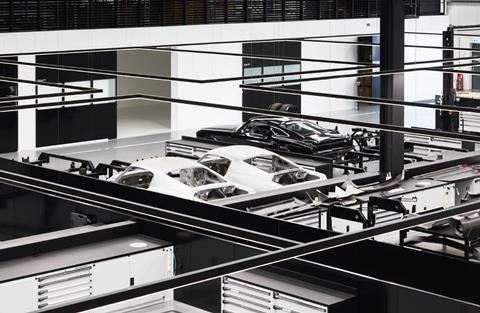 Olga McMurdo worked for OMA and Grimshaw before establishing MOST in 2017. Completed projects include a traditional Banya Spa in West London and the fit-out of a R&D office and factory for custom electric car manufacturer Charge Cars in Stockley Park. MOST is on-site with a London headquarters for tech start-up Arrival, and has also designed a modular office system for Arrival's micro-factories around the world.
Oliver Leech Architects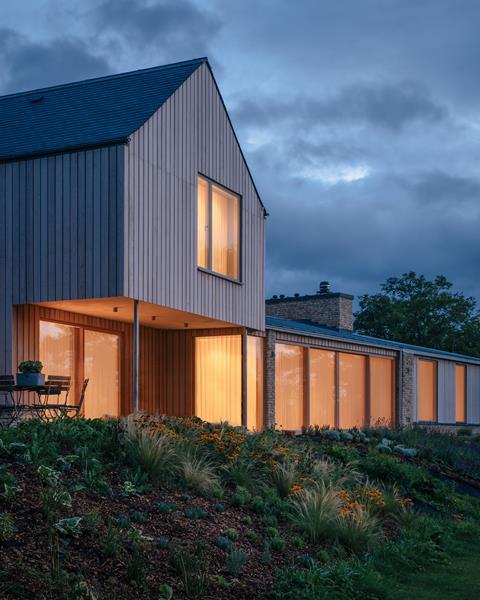 Set up in 2016, the practice aims to craft homes 'that celebrate life, light and materials'. In Esher, Butterfly House is a two bedroom, self-contained home in the client's garden for their mother to support multi-generational living. Cotswold House combines local stone and larch cladding on a five-bedroom low-energy home on the edge of the Cotswolds AONB. The entry also includes two extensions – Reeded House and Hipped House.
Sanchez Benton Architects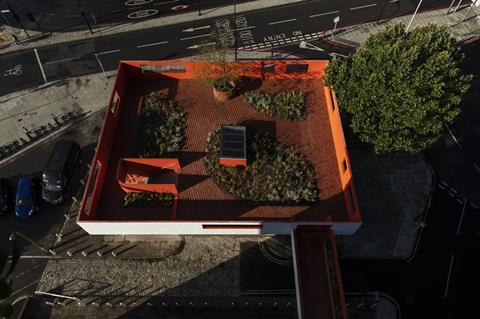 The practice describes its work as 'civic, generous and joyful' with a focus on transformation and repair rather than demolition. Set up by Carlos Sanchez and Tom Benton in 2017, it has expanded to a team of 12. Completed projects include Peveril Garden and Studios, which transformed a raised podium terrace next to a busy roundabout in Bermondsey, and Holyrood Street Garden Kiosk near London Bridge. It is on site with a warehouse retrofit to create flexible studios in Chiswick.
Studio Weave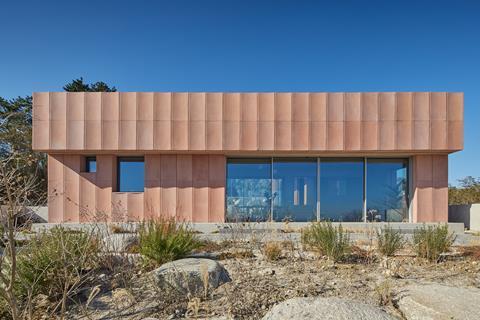 Studio Weave's diverse entry ranges from Seosaeng House, a multigenerational home built on a cliff top in South Korea, to three projects in the heart of London. The practice is on site with the transformation of Bank Junction in the City of London and has designed a landscape masterplan for Finsbury Circus. Last year, it completed an extension to Lea Bridge Library in east London, which has led to a fourfold increase in visitors each month and longer opening hours.
Whittaker Parsons
The East London practice was established in 2015 by Matthew Whittaker and Camilla Parsons. Its entry includes several London residential projects. Corner Fold House is an urban infill for a downsizing couple in Peckham, while Interlocking House introduced cork-rendered extensions to a Georgian townhouse in Hackney. Larch & Lime Live Work is an extension to a house in north London constructed from SIP panels and exposed larch beams.
[Y/N] Studio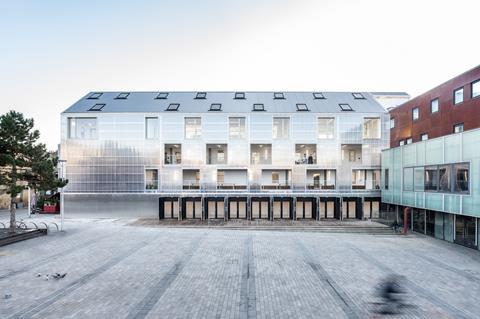 The practice was founded in 2017 by Alex Smith and describes its approach as 'pragmatic idealism'. Last year it completed Bradbury Works, a £3.1million refurbishment of affordable workspaces in Dalston's Gillett Square, and also Green House, a reinvention of a Victorian home, in Hackney. It is at tender stage on A Kentish Courtyard, a £15million residential and commercial development for Strood, as well as four coastal holiday homes in Greatstone, Kent.
Postscript
The Architect of the Year Awards are on Tuesday 17th October 2023 at The Brewery, 52 Chiswell Street, London, EC1Y 4SA.
Book your place here.