In a series celebrating BD's Architect of the Year Awards finalists, we look at the Individual House Architect shortlist
In a series celebrating BD's Architect of the Year Awards finalists, we look at the Interior Architect shortlist
Earlier this year BD announced all the architects who made it on to the shortlists for our prestigious annual Architect of the Year Awards.
Now we are shining the spotlight on each category in turn and publishing a selection of the images that impressed the judges.
This year's judges include: Jo Bacon, partner, Allies & Morrison; Murray Kerr, director, Denizen Works; Dav Bansal, partner, Howells; Kay Hughes, design director HS2; Peter Caplehorn, chief executive, Construction Products Association; Peter Fisher, director, Bennetts Associates; Anna Hollyman, Senior Sustainability Advisor, UK Green Building Council; Marta Galinanes Garcia, director, AKTII; Darryl Chen, partner, Hawkins\Brown; Lee Higson, director, Eric Parry Architects; Maria Joao Reis, senior associate, Maccreanor Lavington
Today's shortlist is Individual House Architect of the Year Award.
Coffey Architects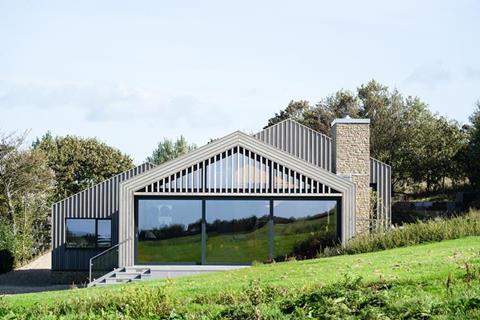 Both the houses featured in Coffey Architects' entry make the most of fantastic coastal settings. Clad in larch and conceived as a stacked cluster of three pitched volumes, Modern Barn provides panoramic views of the Jurassic Coast in Dorset. Cove Ridge is located at Woolacombe in Devon, and includes a Bay Room offering long views of Woolacombe Beach through the walls of a 'ruin' structure.
Fletcher Crane Architects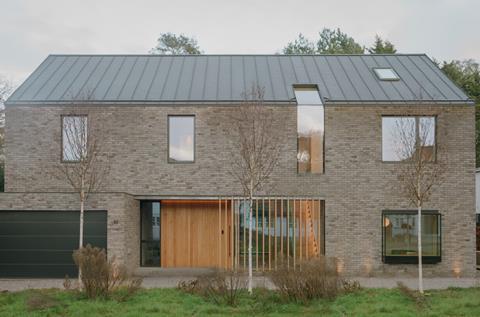 The Kingston-upon-Thames practice's submission includes two completed houses. Paddocks, a new build, grey brick house for a product designer in Weybridge, combines warm timber walls with areas of shuttered concrete and a feature blue steel stair. Nero House is inspired in part by modernist homes such as Patrick Gwynne's The Homewood. The entry is completed by two Surrey projects due to start construction later this year.
Hollaway Studio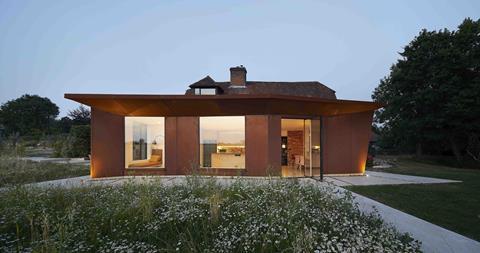 The entry's four featured projects include West Meadow, located in the grounds of a listed building and acting like a contemporary outbuilding behind a long flint wall. The timber-framed roof forms a hyperbolic paraboloid. Two Paragraph 80 houses include Liberty Farm, proposed for the Kent Downs Area of Outstanding Beauty. This will pioneer the use of hydrogen to heat and power a home and farm.
Loader Monteith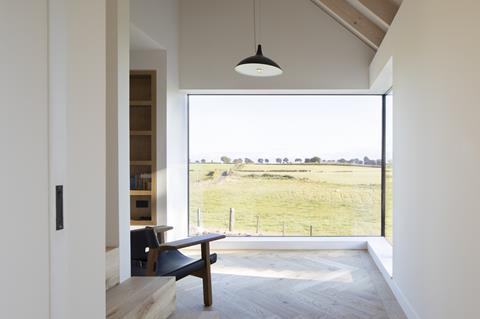 Loader Monteith has forensically restored High Sunderland in Galashiels, designed by Peter Wormesley and one of only two Category A-listed modernist houses in Scotland. The project includes invisible, energy-efficient interventions. New builds include Ceangal House, located on a working farm in South Lanarkshire. This redevelopment of a dilapidated steading salvaged and reused over 90% of the former building, and features triple-glazing and an air source heat pump.
Maich Swift Architects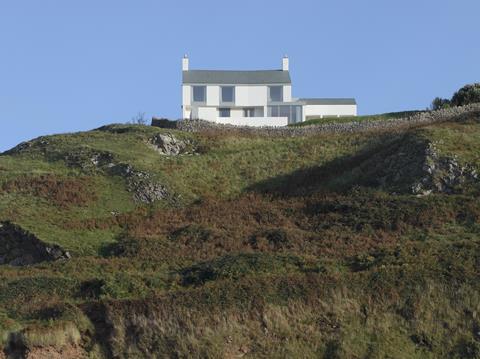 Located on an exposed site on the Gower Peninsula, Rhossili House maximises dramatic views of Rhossili Bay while referencing the local vernacular. The project consists of a new solid timber building plus refurbished outbuildings. Also in Wales, Maich Swift is on site with a refurbishment and alteration of a stone longhouse and barn in the Brecon Beacons National Park. A refurbishment of a London mews house completes the entry.
pH+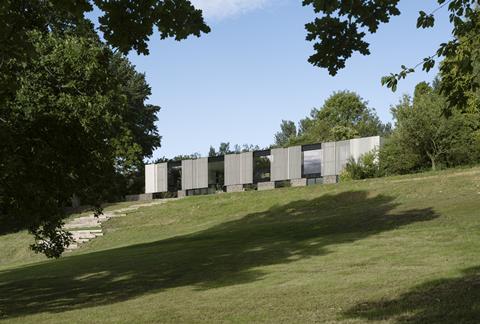 Waterfield House is a 455m2 new build within the High Weald Area of Outstanding Natural Beauty in Kent. A masonry plinth houses more private spaces while dual aspect living spaces are located on the upper 'sky' floor. Sliding glazed doors sit behind movable larch shutters. The entry also includes Little Wild, a proposed £1.25million renovation, extension and conversion to a farmhouse in Piltdown, East Sussex.
Satish Jassal Architects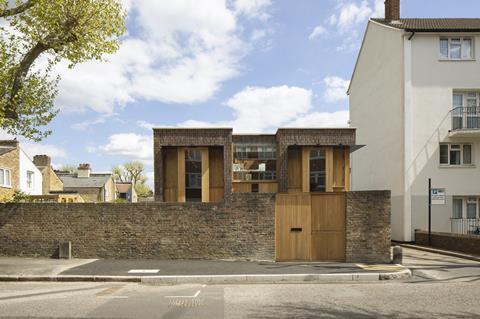 The North London practice's entry includes several ingenious brownfield infills. In Haringey, a narrow garage plot has been transformed into a two-storey, one bedroom house, while a backland retail site has become a two bedroom bungalow. In Southwark, a former garage has been redeveloped as a sunken three-bedroom house. The entry also features a six-bedroom, £1.3million new detached house in Barnet.
Strom Architects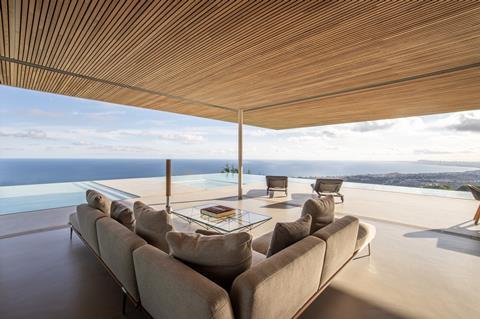 Strom's submission includes a glamorous house in the hills outside Barcelona with an infinity pool and views of the Mediterranean. In the UK, Case House in Cheltenham is inspired by Palm Springs mid-century modernism while in Cobham, The Pines is a courtyard extension of an Arts and Crafts property. Meadow House, under construction in an Essex village, is a £4million new build with a pin-wheel plan.