Debate on future of city's Highpoint building ends in vote to save it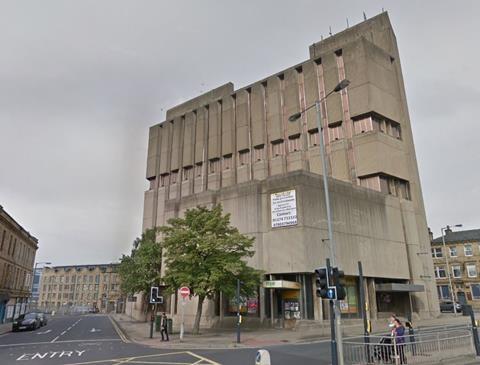 A Bradford Civic Society debate on the future of the brutalist former headquarters of Yorkshire Building Society has ended in a resolution to seek a new future use for the structure.
Highpoint, on Westgate in the city centre, was designed by John Brunton Partnership and built in the early 1970s, but has been vacant for two decades now.
The eight-storey ribbed concrete block was one of three significant brutalist mutual headquarters built in the West Riding of Yorkshire at the time – the best-known of which is Building Design Partnership's grade II-listed Halifax Building Society HQ. The other was JBP's Bradford & Bingley Building Society head office.
Bradford Civic Society lined up a panel last month including Twentieth Century Society director Catherine Croft and Guardian columnist Simon Jenkins to debate whether Highpoint should be "razed or saved".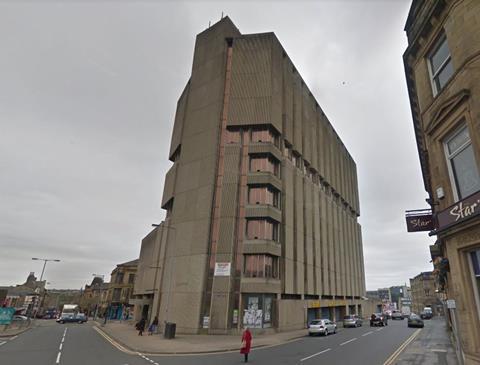 Croft argued – according to local paper the Telegraph & Argus – that the building was still in amazing condition and should be retained and reused on the grounds that its existence was a demonstration of the way the city had evolved.
"By trying to erase the legacy of brutalism you are simplifying the history of a city," she said.
Jenkins disagreed and described the brutalist style of Highpoint as "F-you architecture", created by architects who were making political statements rather than designing buildings they would like to live in or use.
The Telegraph & Argus said the audience ultimately sided with Croft's view in a vote at the end of the debate, with possible future uses suggested as an urban sports centre, arts space or refurbished offices.
The event was not part of a formal consultation process.