Communities secretary wants green paper to be 'most substantial report of its kind for a generation'
Architects have welcomed Sajid Javid's announcement that he wants to return Britain to a time when social housing was the pride of the country.
But they warned he must deliver on his promise.
The communities secretary made the pledge in a speech to the National Housing Federation when he announced the government would be publishing a green paper on the future of social housing.
It would be a "wide-ranging, top-to-bottom review of the issues facing the sector… the most substantial report of its kind for a generation", he said.
Julia Park, head of housing research at Levitt Bernstein, said: "I'm sure I speak for many architects when I say I couldn't be more relieved by Javid's speech.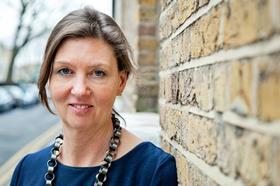 "After years of obsession with home ownership and a series of limp proposals, including those in the new Planning for Homes consultation, this finally feels like a really serious commitment to tackle what has become a huge social issue. It's fantastic news. We just need to make sure something actually happens."
New RIBA president Ben Derbyshire said there was "much to commend" in the speech but added that the review should be extended to address the quality of all housing not just social housing.
Javid did not give a timescale for the green paper's publication but said it would kick off a nationwide conversation on social housing focusing on "what works and what doesn't. What has gone right and gone wrong, why things have gone wrong and how to fix them."
As well as safety issues in the wake of June's Grenfell fire, Javid announced the paper would look at the overall quality of social homes, the issue of service management, the rights of tenants, the role of social housing landlords and how stakeholders can get "more of the right homes built in the right places".
He said he wanted the green paper published "as soon as possible, but what matters is getting it right".
On the subject of Grenfell, Javid said everything must be done to avoid a repeat of the disaster that has claimed up to 80 lives.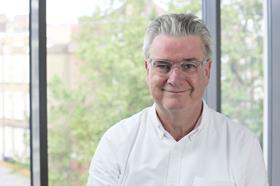 "In one of the richest, most privileged corners of the UK – the world, even – would a fire like this have happened in a privately owned block of luxury flats?" he asked.
"If you believe that the answer is no, even if you think it was simply less likely, then it's clear that we need a fundamental rethink of social housing in this country."
And he vowed there would be more to the review than looking at cladding or stairways or sprinklers.
"We need to shift the whole conversation about social housing, reframe the whole debate, to challenge outdated, unfair attitudes and return to the time, not so very long ago, when social housing was valued," he said.
He recalled post-war Tory housing minister Harold Macmillan who built 300,000 homes a year.
"Supermac built houses for the people and the people loved them," said Javid. "Living in social housing carried no stigma, no shame. Quite the opposite, in fact. For many, it was seen as the gold standard for accommodation. Not a final safety net for the desperate and destitute but something you could genuinely aspire to, housing you would actively choose to live in. As a country we were all rightly proud of it."
He said he and the prime minister were "committed to the cause" of building social housing that everyone can be proud of, whether or not they live in it.
"Because we both recognise that if we're going to make this a country that works for everyone, we need housing that works for everyone," he added.
Chartered Institute of Housing chief executive Terrie Alafat said the review must address the issue of government funding for genuinely affordable housing.
"Our latest research shows that government investment in the private market dwarfs support for affordable housing and especially support for homes at the most affordable social rents," she said.
"Ministers need to take an urgent look at rebalancing the housing budget and investing more in genuinely affordable homes for rent."