FCB Studios and FaulknerBrowns land 480-home redevelopment of leisure-centre site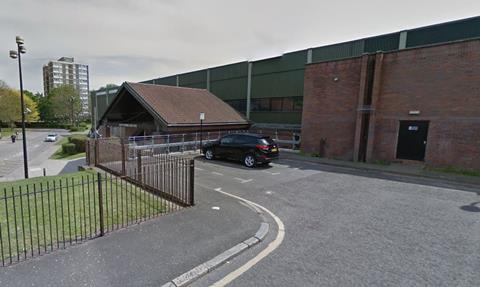 The Britannia Leisure Centre in Hackney, which dates back to the 1970s
The London Borough of Hackney has appointed Feilden Clegg Bradley Studios to masterplan the housing-led redevelopment of one of its leisure centre sites, and picked FaulknerBrowns Architects to design replacement sports facilities for the project.
Earlier this year the council agreed to push forward with proposals to redevelop the site of the current Britannia Leisure Centre, next to Shoreditch Park, with 480 new homes, a new secondary school, and replacement leisure facilities for the current centre - which dates from the 1970s.
The north London borough said FCB Studios would be responsible for creating the overall masterplan for the site and designing the housing element of the project, which it expects to fund the new school and leisure centre.
FaulknerBrowns will come up with proposals for the leisure centre elements of the project, which Hackney said earlier this year it expected to include A 25m main pool, two learners' pools, squash courts, a sports hall, fitness suite, a roof-top games area, and a new a café and toilets for the park.
Eighty of the proposed new homes are earmarked to be "affordable" and Mayor of Hackney Philip Glanville said the sale of the remaining properties would fund those properties and the new community facilities.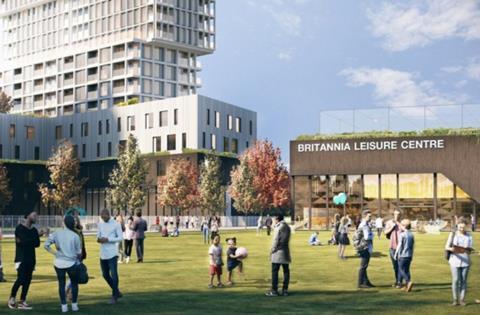 FCB Studios senior partner Keith Bradley said the scheme was an opportunity to regenerate a key site in the borough, "forging new links" with Shoreditch Park and the Colville Estate redevelopment to the north.
FaulknerBrowns partner Steve McIntyre said the practice's proposals would "not only have widespread appeal, but [also] the inherent flexibility to adapt to the future demands of the community".
The project team includes Buro Happold and Churchman Landscape Architects.
Hackney said it expected proposals would be ready to submit for planning by spring next year.