FCB Studios and FaulknerBrowns seek consent for new school, leisure centre and homes in Shoreditch
Feilden Clegg Bradley Studios and FaulknerBrowns Architects have lodged proposals for a major redevelopment in Hackney that will deliver a new school, leisure centre and around 480 new homes.
FCBS was appointed as masterplanner and lead architect for the redevelopment of the London borough's Britannia Leisure Centre last year and was tasked with designing the residential element and school.
FaulknerBrowns landed the leisure centre redesign which will provide replacement facilities for the existing 1970s block on the edge of Shoreditch Park.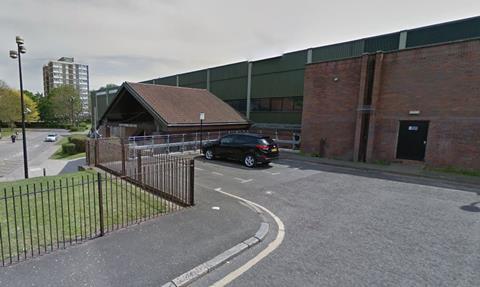 The new secondary school and sports facilities are expected to be subsidised via the development of new homes for sale on the site, which will be delivered in six blocks – three of them towers of up to 25 storeys.
However the current application, which was lodged with the authority last month, only seeks detailed consent for the 1,140-place school, the two-pool leisure centre, an early-years centre and around 90 of the homes. Outline consent is being sought for the remaining 388 homes.
Hackney said it expected 81 of the new homes to be "genuinely affordable", to help meet increasing demand for housing.
The borough added that it expected July would be the earliest the application could go before a planning committee meeting for determination.