Hackitt recommends Arb because of its education review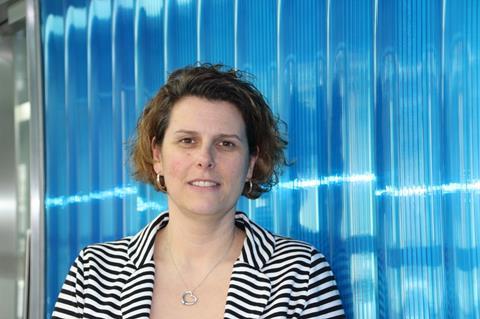 The Arb is set to play a key role in assessing the competence of architects to design fire-safe blocks of flats.
The body will have to consider the competence levels of architects already on the register as well as those applying to join, under a proposal contained in the Hackitt report.
A tougher system of CPD accreditation is likely to be part of the process.
There is speculation that a two-tier register could emerge, with a bolt-on level for architects needing to be approved as competent to design tall buildings, but the Arb said it was far too early to comment on this.
The news could herald an expansion of the Arb which until the conclusion of a government review last year was facing possible closure or a merger with the RIBA.
No decisions have been made on how the new system will work but an Arb spokeswoman said a board meeting would be held soon to thrash out the next steps.
Dame Judith Hackitt identified the Arb as the body to lead the work because its current review of the UK standards in education for architecture graduates could be used to "look critically at the level of fire safety design within those standards".
Her proposal says: "Government and the Architects Registration Board, working with partners, should consider current and future competence levels of those architects on the register of architects, and those joining the register, in relation to the fire safety design issues specifically relating to those architects involved in designing HRRBs [higher-risk residential buildings]."
Elsewhere in the same appendix, she writes: "Career development, learning and education, and its active management should be considered essential for those working on HRRBs. Qualifications and training are only part of the answer – continuous professional development (CPD) throughout a career is needed to ensure levels of competence remain relevant."
She notes that the RIBA's expert advisory group on fire safety has recommended that RIBA introduces mandatory fire safety CPD and periodic testing to strengthen members' awareness of the requirements to ensure the life safety of building users. However, not all architects are members of the RIBA.
Responding to Hackitt's recommendation, Arb chief executive Karen Holmes said: "We welcome the opportunity to support the proposals of the review's report and work with partners to review the current and future level of fire safety design education and competence for architects involved in designing higher-risk residential buildings."
A spokeswoman said there was little more they could add until they had had a chance to digest the report and its implications. Convening a board meeting and engaging and partners would be immediate priorities, with regular updates promised.
"As recommended, we will explore what steps may need to be taken in relation to competence of those already on the register of architects and we will also use our ongoing review of the UK standards for education as a vehicle to look critically at the level of fire safety design within those standards," she said.
A spokeswoman for the RIBA said: "Arb is the regulator for the profession. The RIBA is currently working in collaboration with the Arb on revisions to the education criteria it holds in common with the Arb, and consideration of knowledge in life safety competency forms part of this review. The RIBA will also be reviewing its CPD requirements in the light of the recommendations in the Hackitt report."