Latest Buckley Gray Yeoman plan reveals proposed colonnade seating area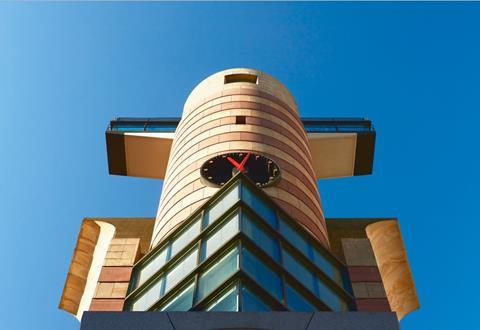 Plans lodged with the City of London Corporation reveal that the owners of No1 Poultry are looking to introduce an outdoor seating area to serve a new retail unit at James Stirling and Michael Wilford's revered block.
Proposals submitted on behalf of Wood Grafton One, which owns the grade II* post-modern structure, seek permission to put 30 chairs and 15 tables outside a unit behind the existing colonnade on the south side of the building, which was completed in 1998.
Documents supporting the application suggest that the proposal would "improve the marketability" of the retail unit in question, and the new furniture would have "no material impact upon the building's special architectural features or its heritage significance".
However it is the latest in a series of "piecemeal submissions" that drew fire from the structure's surviving architects, Michael Wilford, Laurence Bain and Russell Bevington in a letter to City chiefs last year.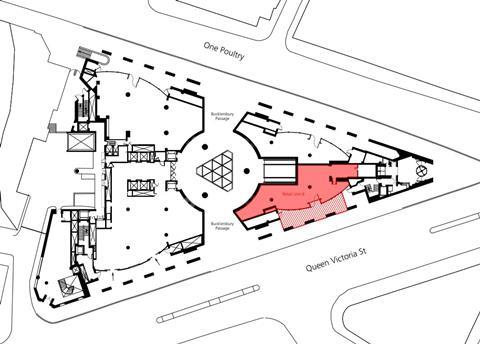 That letter followed campaigners' success in securing grade II* status for No 1 Poultry in 2016 in the face of controversy surrounding proposed alterations commissioned from Buckley Gray Yeoman which at one point included glazing-in the colonnade.
"It is disappointing that rather than describe a vision and submit a single coordinated design and planning application for 1 Poultry as a whole the applicant's strategy is to make a series of on-going piecemeal submissions," Wilford and colleagues wrote.
"The result of this strategy is that there are several contradictions between the submissions."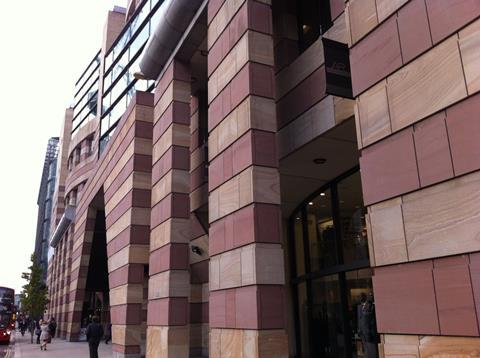 After the listing, the Twentieth Century Society also complained to City planners that the building's then owners were proceeding with their original plans without regard to its new heritage status.
Just two plans by Buckley Gray Yeoman accompany the latest No1 Poultry application.
The architect is converting most of the building into co-working office space, while interiors practice Russell Sage has designed a 21,000sq ft putting course and bar for the basement.