Canalside community is part of bigger city extension
Metropolitan Workshop has won planning for 85 new homes by the canal in Swindon.
The Herons Water scheme is part of Wichelstowe, the town's 4,500-home extension whose design codes were drawn up by PRP.
Wichelstowe, which is walking distance from Swindon town centre, includes a school, supermarket and pub.
Metropolitan Workshop, which collaborated with local practice Stonewood Design and landscape architects Grant Associates, said the design of the homes was inspired by Brunel's Swindon Railway Village – especially in terms of the brickwork and paired entrances.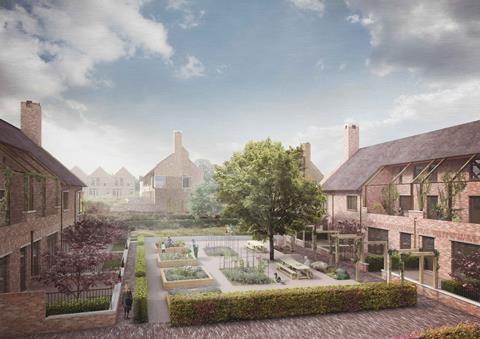 The communal gardens and shared public space are intended to further encapsulate this sense of conviviality and neighbourliness.
Restoration of the canal which runs through the centre of the site is underway and construction of the new homes will begin in spring 2018. A cycle route, the Southern Flyer, also runs through the site.
The short streets run perpendicular to the canal optimising waterside views and allowing each home to have its own garden and terrace, with access to shared gardens connecting directly to it.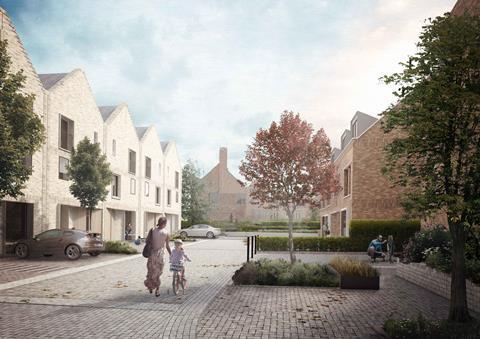 Nick Phillips, associate director at Metropolitan Workshop, said: "Victorian homes are still popular, since they have a generosity of space that can be adaptable to different ways of living. Swindon wanted these new homes to have a timeless appeal; so the houses provide generous hallways leading to open-plan living spaces with views from street to garden. Higher ceilings and generous room sizes will provide a new norm for modern housebuilding."