Practice's 53- and 42-storey towers would replace Squire & Partners' proposal
Proposals for a pair of towers by Zaha Hadid Architects have replaced previous plans by Squire & Partners for a key south London site.
ZHA's twin-tower proposals for Vauxhall have split public opinion in the weeks since they were lodged for planning.
The practice's designs would deliver a 53-storey tower and a 42-storey sister block on a 0.57 hectare site at the junction of Wandsworth Road and Parry Street, previously earmarked for a Squire & Partners scheme, approved by communities secretary Eric Pickles in 2012 following a planning inquiry.
The ZHA scheme for Vauxhall Cross, which is significantly taller than 41- and 32-storey Squires proposals drawn up for developer Kylun, were submitted for planning with Lambeth council in late November.
Created for Channel Islands-based developer and site owner VCI Property Holding, the scheme would deliver a 618-room hotel, 257 apartments, 19,695sq m of office space, plus shops at ground level. It would also create a new public square at the site, which is a stone's throw from Broadway Malyan's St George's Wharf development and Terry Farrell's MI6 building.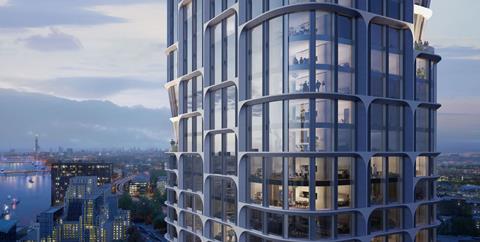 As of this week, a total of 20 public comments had been made on the proposals for consideration by Lambeth planners. Ten were labelled as objections, seven supported the development and three were labelled "neutral" as they raised issues such as the need for helicopter-safety assessments or called for better resourcing for local parks.
All of the published objections referred to the scheme's inter-connection with Transport for London's plans to redevelop Arup Associates' Vauxhall Bus Station as part of its reworking of the area's gyratory system.
A planning statement included in the application documents noted that a part of the current bus station site in TfL's ownership was required for the ZHA development, while part of VCI's current land holding would be needed for the bus-station redevelopment and gyratory plans.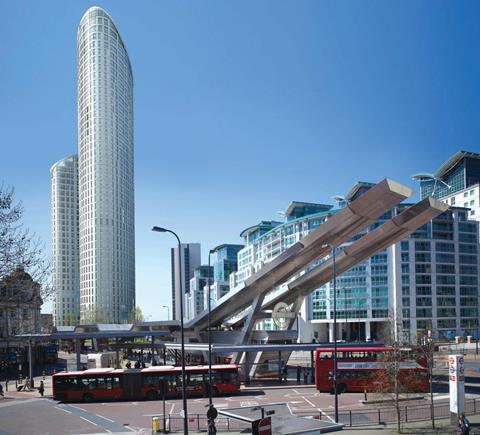 In addition to concerns about the impact on the area's overground, underground and bus interchange, some of the objections also referred to the scale and massing of the ZHA scheme and its potential to increase the "canyoning" wind effect as well as reducing natural light.
Supporters of the scheme point to the quality of ZHA's design – for what will be its first UK skyscraper project – and the jobs created by the hotel, office and retail element of the scheme.
"Architecturally, this could be one of the best developments in the Vauxhall area once completed," said one. "I don't consider the height is an issue, in particular as One Nine Elms would be higher and it is currently under construction; it is also just slightly higher than Vauxhall Tower."
Lambeth council has yet to set a determination date for the scheme.