German office to open this year
Gensler, the world's biggest architect, is to open its first office in mainland Europe.
The US-based practice chose Germany for its first continental outpost because it is its single biggest European market.
The studio will be in the Bavarian city of Munich where the firm has existing clients.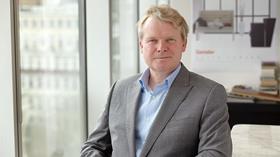 Gensler, which was crowned the biggest architect in the world in this year's WA100 – BD's annual survey of global architecture practices – has 2,560 architects in 44 offices on five continents, most of them in North America and Asia-Pacific.
It has had a London office for 30 years and opened a studio in Birmingham two years ago, but until now has not had a fixed presence on the continent.
The German office will be established by London-based principal Philip Tidd who in the first 18 months will be looking to build up a staff of between 20 and 50, the size of a typical Gensler "studio", the building blocks from which its offices are built.
Most will be recruited locally, although there is scope for German staff to move back.
"We are getting a huge amount of interest from German architects who would like to work for a firm like Gensler in Germany, and people in the US who want to come back to Europe," said Tidd who has lived in Germany before.
"Eighty percent of architects in Germany are small practices so it's attractive for some German designers to get access to other opportunities."
The office was due to open next month but the practice is now saying it will be "this year". Tidd said further German offices could follow in the longer term but only if the practice was convinced they had longevity.
"We've been working with clients across Germany for many years but want to be closer to them to unlock their potential," said Duncan Swinhoe, London-based design director and regional managing principal.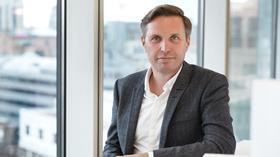 In the last five years they have invested in building German clients as well as following international clients back to Germany. For instance Gensler first worked with Deutschebank in New York and with Bavarian-headquartered Adidas in California.
He added: "What's really taken us into Germany is tech clients. We were founded in California so as clients go into a market like Germany we go with them. That's our model: follow our clients into new markets."
Germany's leading role in the "industry 4.0" initiative to integrate industry and technology has seen significant growth in tech jobs which plays well for an architect with experience of working with clients like Google, Microsoft and Amazon, said Swinhoe.
He added: "We're getting a foot firmly on both sides of the Brexit channel, whatever happens."
So far few of the London office's sizable European staff have chosen to return to their countries of origin, he said, and they were still getting CVs from the continent.
This contrasts with the experience of practices like Fosters and AL_A which have said Brexit is threatening their ability to attract and retain the best international talent.