Debate on opportunities and challenges of social value
Social value is an increasingly common requirement in PQQs which means it is a chance for practices to win work and do the right thing. But how?
Our panel of experts includes the brains behind the RIBA's social value toolkit – published this month – as well as architects who will bring a broader perspective.
Join Stephanie Edwards, founding director of Urban Symbiotics (pictured, right), Riette Oosthuizen, partner at HTA Design (pictured, left), and Flora Samuel, Building Design's social value columnist and professor of architecture at the University of Reading (pictured, centre), as they discuss the new toolkit and how architects can raise the profile of social value to clients and throughout the project team.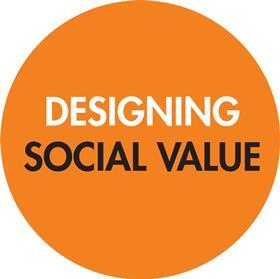 As part of the AYA's shortlisting programme, the panel will discuss social value in terms of:
Why architects need to become active in this area
How covid-19 has propelled it up the agenda
How the new toolkit is being used and could be used in future
Providing an alternative to government's new focus on building at speed
Why it is important to monetise social value through metrics and data.
Register free to hear this high-level debate chaired by Chloe McCulloch, Building Design's editorial director, today at 3pm.
The discussion is part of a full day of activity on the Building Design website which will also see the announcement of all the finalists for this year's Architect of the Year Awards.