New homes in Bletchley are being developed by the council
Councillors in Milton Keynes have approved plans for the regeneration of the Serpentine Court and Lakes housing estates in Bletchley.
The scheme to modernise a run-down 1960s estate featuring 589 homes has been designed by architect HTA for the council, which is developing the homes itself.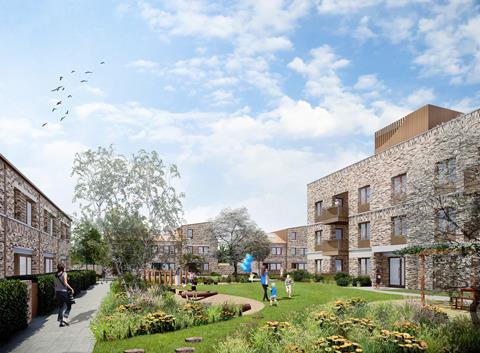 The first phase will see the building of 301 new homes, including 192 affordable homes in which existing residents of Serpentine Court will be resettled. It will also deliver 1,900 sq m of commercial and community space in mixed-use areas designed to form part of a "village green" connecting Lakes Estate with nearby Warren Park.
HTA said it was considering using MMC to speed up build-out of the scheme, given the poor living conditions currently within Serpentine Court.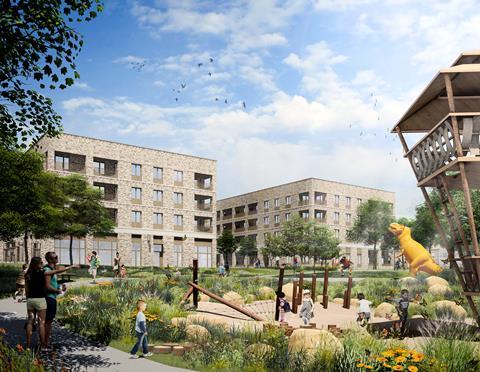 HTA has worked with Milton Keynes for several years on the project. The firm conducted community consultations prior to a 93% vote in favour of the regeneration in 2018.
Councillor Carole Baume of Milton Keynes council said the approval was a "significant milestone in the project". She added: "Planning approval will give local people much-needed assurance that we are committed to the redevelopment of Serpentine Court and making improvements in the wider Lakes Estate."