Deborah Saunt, Yana Peel and Ricky Burdett on pre-competition design panel
The owners of London's Grosvenor Square have launched an ideas call to shape the future of the Mayfair green space which is home to the former US Embassy.
Grosvenor Britain & Ireland, which manages the square as part of the Duke of Westminster's multibillion-pound property empire, said it was seeking "ideas, strategies, projects, experiments and solutions" to revitalise the square and shape the brief for a design competition next year.
It has appointed an independent panel of architecture and design experts to advise it on proposals. It will be chaired by Serpentine Galleries chief executive Yana Peel, and includes DSDHA founding director Deborah Saunt and LSE professor of urban studies Ricky Burdett among its members.
Earlier this year US president Donald Trump described Grosvenor Square as "the best location in all London". However Grosvenor Britain & Ireland chief executive Craig McWilliam said the area was underplaying its hand.
"Grosvenor Square should be a defining public space for London," he said. "However, from our research we know it has a low profile and that as a more welcoming and engaging space it would better reflect the capital's character and appeal to a broader range of locals, visitors and Londoners."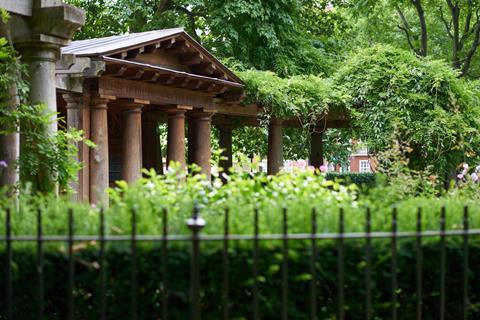 McWilliam said the business had a 20-year vision to transform its London estate and help tackle the pressures facing the capital in the process.
"As a business, we are opening ourselves up to public opinion," he said. "Our call for ideas is a challenge to urban visionaries of all kinds to help us reimagine the square to recapture its place in the minds of those who visit, live and work in London.
"Our independent panel of urban innovators and disruptors will review, filter and critique the very best ideas for us to take forward."
Panel chair Peel said she and her colleagues were seeking "dreamers, innovators, doers and makers with the imagination and vision to create a truly meaningful and accessible legacy for London".
Grosvenor Square boasts 25,000 sq m of green space a stone's throw from Oxford Street and Park Lane.
The call for ideas seeks suggestions for ways the space could be better used; ways physical design could help the square to thrive; and proposals to boost inclusion.
Grosvenor said those submitting successful ideas would have the chance to have their expertise, ideas and team publicised and be offered the opportunity to work with the firm to refine their submissions to inform a future design competition.
The ideas call is open until October 26.