This week the Building Talks… Net Zero podcast hears from major contractors at COP | Cundall's Simon Wyatt explains the Greenhouse Gas Protocol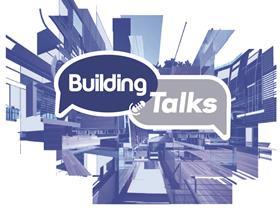 The fourth episode of our Building Talks Net Pero podcast series has a selection of interviews recorded in Glasgow during the COP26 climate conference.

This week reporter Tom Lowe speaks to construction attendees in the 'Green Zone' of COP26 for the Cities, Regions & Built Environment Day, including Gregor Craig, Skanska UK chief executive, and Hannah Vickers, Mace's chief of staff.
Craig explains how attending COP26 and meeting so many people striving for net zero in construction has left him optimistic that companies can find mechanisms to collaborate and solutions that will have an impact at scale.
Vickers, who is also on the Construction Leadership Council steering group, talks about how construction will need to work closely with the energy sector. She also goes into detail about Mace's own corporate strategy to reduce emissions, such as zero diesel construction sites, and how the biggest impact for the sectors' overall carbon footprint is going to be through reducing clients' emissions.
We also hear from Alastair Mant, director of business transformation at the UKGBC, about its launch of the Whole Life Carbon Roadmap.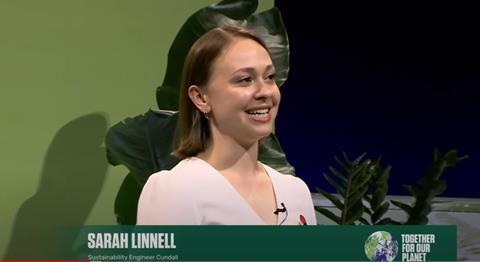 Additional interviews are with Steve Fernandez, director at Arup and 26-year-old Sarah Linnell, sustainability engineer at Cundall, who co-chaired at Construction Leadership Council event at COP26 after winning a competition to hear younger voices in the industry.
Our regular jargon buster session with Simon Wyatt, partner at Cundall, this time focuses how the industry assesses embodied and whole life carbon. He explains what can be missing in our assessments and why the Greenhouse Gas Protocol is useful.
You can hear episode 4 of the podcast by clicking on the player below. But, if you wish to subscribe so that you receive each podcast in the series at the time of release each Monday, then go to one of the main podcast providers such as Spotify and Apple.
To get in touch with the show go to: Twitter: @BuildingNews or email: newsdesk@building.co.uk.
We'd love to know how you are working towards net zero on your projects, so write in and we'll read out your comments in the next episode.
>> Listen to all the Building Talks Net Zero episodes so far, plus bonus material for subscribers