Listed steel structure is feat of Victorian engineering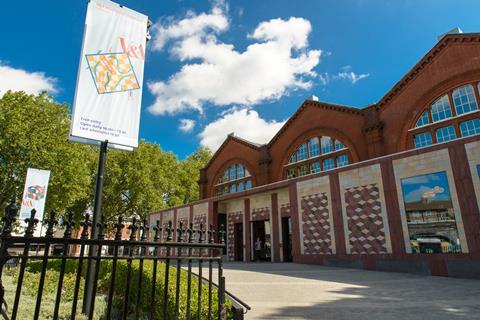 The V&A is looking for a design team for a £3.3m interior transformation at the V&A's Bethnal Green Museum of Childhood.
The four-year project is the latest stage of the institution's FuturePlan blueprint which has seen leading architects work on particular galleries or commercial spaces, mostly at South Kensington.
Now the museum has published an Ojeu notice seeking an "exciting and ambitious design team" to enhance the spaces inside the Bethnal Green museum and to restore the listed Victorian ironwork structure, which was the original V&A museum before its relocation from west London.
The Museum of Childhood (MoC), which has more than 35,000 objects ranging from the 16th century to the present day, last underwent a major revamp in 2006 at the hands of Caruso St John.
A museum spokesperson said: "The project is very much in the early stages of development. The V&A is exploring new ways to improve the building and its spaces, while respecting the physical and cultural heritage of the museum, and using its world-class collection of childhood objects to promote knowledge and enjoyment of the designed world for children, families and young people now and for the future.
"We want to increase the number of objects we are able to show in the museum, while providing better spaces for a more active engagement with the collections and the themes on display."
The brief is for a base build including full shell and core design, including structural, M&E, heritage, lighting and acoustic schemes.
There are also elements of fit-out design in some specified areas. The base build team will work closely with the fit-out designers to develop a coordinated design.
Bidders who make it through to the second round of the process will receive an honorarium of £1,500.
The museum said price was not the only award criterion but that bidders' turnover must be equal or greater to the estimated contract value of £200,000. If bidding as a group of companies, this requirement is applied across the group.