Department for International Trade chief includes profession in list of Britain's most tradeable 'world-class services'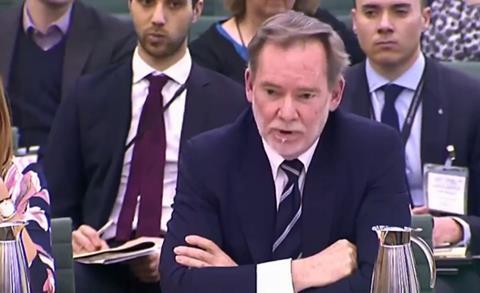 The UK's top international trade negotiator has listed the architecture and design sectors among the the nation's most tradeable "world class services" in his first full interview in the job.
Crawford Falconer, who is second in command at the Department for International Trade and the head of the civil service's trade-negotiation profession, said the world was "begging for the UK to be able to trade with it" and cited architecture as a prime area of interest.
Architecture is worth £6.7bn a year to the UK economy, according to a GLA report published in March. The country is also a net exporter of architectural services, with exports in 2016 worth £439m, while imports were valued at £41m.
New Zealand national Falconer joined DIT in June last year after a serving as his nation's chief trade negotiator and its permanent representative to the World Trade Organisation in Geneva.
Other professions on Falconer's list from the Sunday Times Magazine interview were banking, insurance, intellectual property rights, and law.
Falconer accepted that there would be a "period of adjustment, both psychologically and economically" after Brexit, but insisted that the endgame would result in "enormous opportunities".
"In 10 years, maybe even quicker, people will look back and say, 'Oh, why were we so negative about our future?'" Falconer told the magazine.
On Monday DIT issued a call for expressions of interest from businesses and academics, among others, in taking part in a strategic trade advisory group designed to shape the department's thinking on trade policy ahead of – and during – the future free-trade negotiation cycle.
It said there would be 14 places, ideally: a business organisation; a regional business; an SME; a new-entrant business; a Scottish business; a Welsh business; a Northern Irish business; a think tank; an academic organisation; two consumers; a development organisation; a non-government organisation; and a trade union.
DIT said the group would be chaired by the minister for trade policy – currently George Hollingbery.
Expressions of interest are being accepted until August 17.