US co-working giant signs deal for Stirling landmark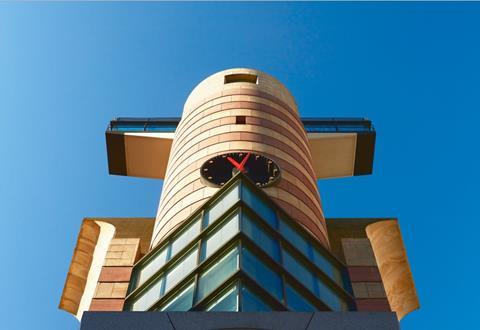 The Twentieth Century Society has invited the new occupiers and development manager of No1 Poultry to discuss planned alterations to James Stirling's masterpiece.
US co-working office space provider WeWork was confirmed as the new tenant of the building yesterday, in a move hailed as evidence of Bank's transformation from financial to creative district.
WeWork, which replaces financial services company Aviva, will move in once Buckley Gray Yeoman's refurbishment completes in March.
This controversial project will see the grand staircase, part of Stirling's original entrance sequence, brought back into use.
But a number of other interventions have been approved this year, including new and enlarged windows, glazing over the rotunda and changes to shop fronts.
The project's surviving architects, Michael Wilford, Laurence Bain and Russell Bevington, wrote in a letter to the City of London Corporation: "It is disappointing that rather than describe a vision and submit a single coordinated design and planning application for 1 Poultry as a whole the applicant's strategy is to make a series of on-going piecemeal submissions. The result of this strategy is that there are several contradictions between the submissions."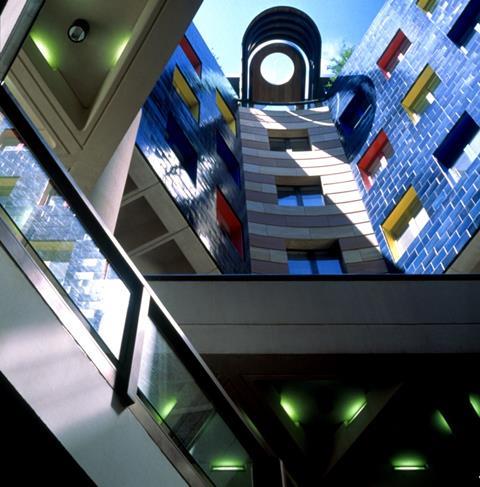 Tess Pinto, conservation adviser at the Twentieth Century Society, said they had now invited WeWork and General Projects, the development manager which briefed Buckley Gray Yeoman, to come and discuss their plans.
She told BD: "We were optimistic that last year's ground-breaking listing decision would lead to a more sensitive treatment of this major work of 20th-century architecture. But we've been increasingly concerned by a large number of small applications granted over the last year that will erode the overall quality of the building."
No1 Poultry was dramatically given grade II* protection a year ago, making it the youngest listed building in England. The citation described it as "an unsurpassed example of commercial post-modernism, on a monumental scale, intricate in its planning and rigorously scrutinised and executed".
After the listing, owner Aermont Capital paused to consider its position but then ploughed on, causing C20 to write to City planners: "The society is concerned that the same application has been submitted, without any demonstration that the new grade II* listed status of the building and the accompanying detailed listing report has been taken into account in the formulation of proposals. We continue to maintain the view that these proposals will cause harm to the building, undermining several aspects of significance outlined in the listing report."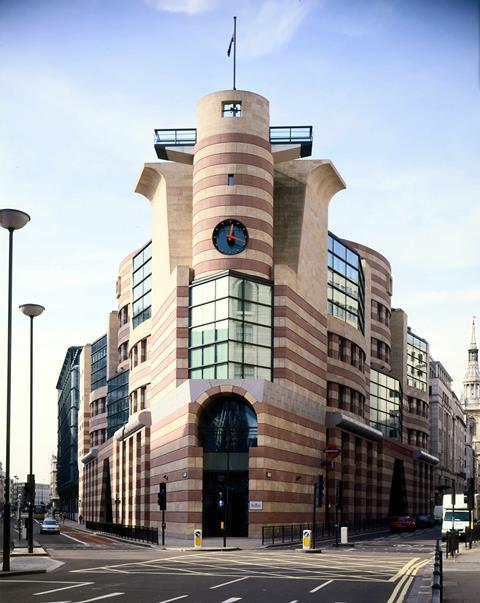 No1 Poultry will be WeWork's 30th site in the UK. It comes after Bloomberg's Foster-designed European HQ opened on one side of it and Soho House's attest hotel, The Ned, opened in Lutyens' Midland Bank HQ on the other side.
According to City corporation research, financial services is still the Square Mile's biggest sector by far, but the number of technology, media and communication jobs rose by 44% between 2010 and 2015.
Jacob Loftus, chief executive of General Projects, said: "Our ambition for No1 Poultry is to create an inspirational building which meets the needs of today's creative sector businesses, while celebrating and reconstituting the building's original splendour."