Architect remains convinced original Nobel location is right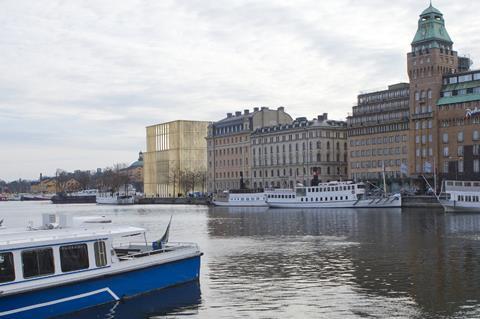 Supporters of David Chipperfield's trouble-hit Nobel Centre have begun hunting for a new site, insisting it will be built in Stockholm.
But Chipperfield told a Swedish architecture magazine he was convinced the original site was right.
There has been a long-running row in the capital about the £100m proposals which opponents – who include the king – say are too big for a sensitive harbourside site near the royal palace.
In May Stockholm's Land and Environmental Court ruled against the development which was granted approval by the council in 2016.
The council appealed against the court's ruling and supporters were confident of ultimate success. But in September local elections led to a new centre-right administration taking power – and it promptly dropped the appeal. This decision was formally ratified at a municipal council meeting last week.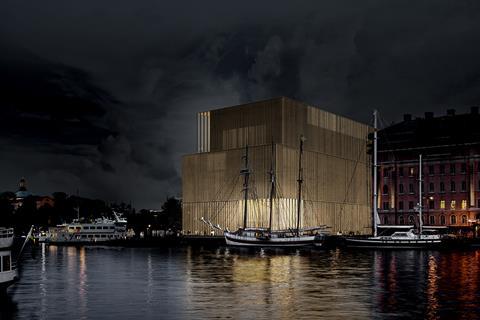 At the same time the new authorities are also blocking an Apple store designed by Foster & Partners for a prominent central location in a park.
Opposition mayor Joakim Larsson said they would work with the Nobel Foundation to find a new location in Stockholm.
He said: "The activities of Nobel Centre are important to the city and the country. The city will therefore prioritise work to find a new location."
But Chipperfield still favours the original location, telling Arkitekten magazine: "We are extremely disappointed. The vision and purpose of the Nobel House as a centre for dialogue, debate and understanding has received enormous support for both its international and local significance, and we believe Blasieholmen is an appropriate place for something of such civic significance.
"Although we understand that the slightly neglected site has a sentimental value among Stockholmers, we are convinced that it is a suitable place. We hope that the discussion continues and that there is an acceptable solution for the Nobel Centre."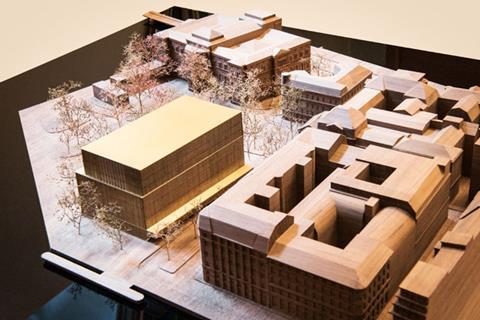 Chipperfield on heritage
Summary of a speech David Chipperfield gave in Leipzig this month as ambassador for the European Year of Cultural Heritage 2018.
He argued for a more holistic understanding of protection and conservation, focusing less on the merits of individual buildings and more on the complex character of our cities, towns and villages.
He called for an approach that neither fetishises historic fabric, distancing it from the present, nor abandons all existing values completely under the forces of investment.
By treating the past as an active part of the present, the value of the ordinary can be better appreciated and new architecture can make a more positive contribution to the wider built environment.
Source: www.davidchipperfield.com