It's no accident that Colt are recognised as leaders in smoke and climate control, louvre and service & maintenance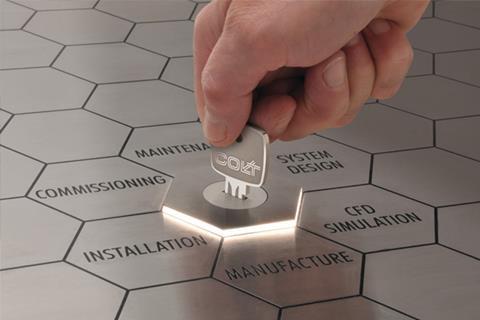 Colt practically invented the concept of smoke control, designing and installing the first-ever system to be incorporated in a UK manufacturing plant in 1954. Since then, we've encountered and overcome the problems involved in designing, manufacturing, installing, commissioning and maintaining just about any system in just about every type of building or facility, anywhere in the country.
A truly one-stop shop
We are one of the only full turnkey service providers in smoke control. Where others subcontract much of the work, Colt takes control of the whole process, from start to finish. The Colt system encompasses the three key disciplines of Design, Commercial and Operations. This three-pronged approach forms the cornerstone of our work ethic from first conversation to final completion and operation.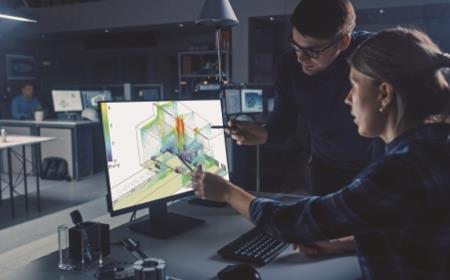 Highly qualified personnel
Only Colt can field a team of 25 designers, highly trained engineers and technical consultants, backed up by over 40 project managers, installation and commissioning experts.
Regular training sessions are conducted for all consultants to ensure that their knowledge of new products, systems and the ever-changing regulatory landscape is always up to date.
Learn more about Colt's expertise
Experience is crucial. But it has to be genuine
Colt pioneered smoke control in the 1950's and we have been leading the way ever since. We were the first UK company to be certified to both IFCC SDI 19 and SDI 05 schemes, awarded in recognition of our skill as an installer and servicer of smoke control systems and fire curtains.
If you are responsible for the suitability and maintenance of your building's smoke control systems, be wary of spurious claims from inexperienced companies whose track record is not in smoke control.
Learn more about our competency
Case Study: Brompton Bicycles, London
The Colt solution for this project was fully mechanical and included:
8x roof mounted Tornado roof extract fans for powered extract of the hot air and any harmful fumes given off by the brazing process
10x evaporative cooling CoolStream Units that replaced the warm, contaminated air removed by Torando with cool, fresh air
Numerous temperature sensors to detect the rise and fall in temperature within the space to trigger or turn off the systems
A bespoke Coltair aluminium ductwork system designed and manufactured in-house by Colt to provide inlet air
Bespoke-designed fabric ductwork that was printed with the Brompton logo to create a striking visual effect in the manufacturing plant.
We've helped thousands of architects, engineers, contractors and building operators install the best smoke control systems for almost 70 years – we can do the same for you.
>> Read more: Products and Specifications