City planners poised to approve 57-storey tower despite host of objections
SOM's 57-storey tower earmarked for a prime spot in the heart of the City of London has been recommended for approval despite a litany of concerns over its impact on the Tower of London, a grade I-listed synagogue and other historic buildings.
Dubbed "Cheesegrater 2" because of its stylistic similarity and proximity to Rogers Stirk Harbour's Cheesegrater, the development is formally known as 100 Leadenhall Street and was designed for Hong Kong-based Lai Sun Development's Frontier Dragon subsidiary.
If approved in its current form, the 263.4m tall Cheesegrater 2 would be the third-highest structure in the Square Mile's construction pipeline, measuring up at 41m shorter than Eric Parry's 1 Undershaft and 31m shorter than PLP's 22 Bishopsgate.
It would deliver 102,000sq m of new office space, 882sq m of retail space, and accessible public viewing areas – along with a bar and restaurant – on the building's top two floors.
But it will require the clearance of three existing office buildings, two of which are considered to be non-designated heritage assets, a status one level below grade II listing.
Most contentious of all is the scheme's impact on buildings that will remain. Historic Royal Palaces is concerned about the effect on views of the Tower of London World Heritage Site. St Paul's Cathedral has complained about encroachment on views of its dome. And multiple complaints have raised concerns about the impact on the nearby Bevis Marks Synagogue, the oldest in the country.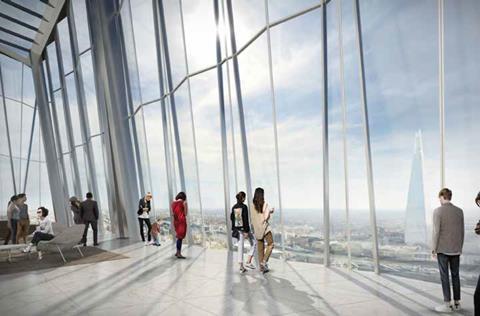 A consultation response from Historic Royal Palaces said 100 Leadenhall Street would have a "very major adverse" impact on the dominance of the Tower of London's White Tower. A design and access statement supporting the application accepted there would be an impact, but argued it would be "beneficial", an evaluation with which HRP said it disagreed "strongly".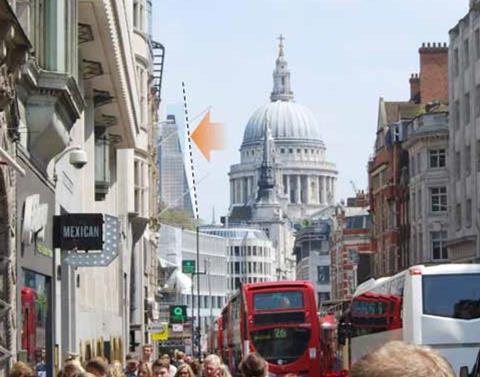 St Paul's said 100 Leadenhall Street would further encroach on the "sky space around the dome of the cathedral" in views from the west, eroding the "absolute limit of harm" set by the Cheesegrater. The cathedral surveyor said it was "not acceptable to further chisel away at the setting of the cathedral dome", adding that just because Wilkinson Eyre's nearby "Prussian Blue" tower, approved in October and now under construction, would marginally break the Cheesegrater line, it was "not a justification for another building which further harms the view".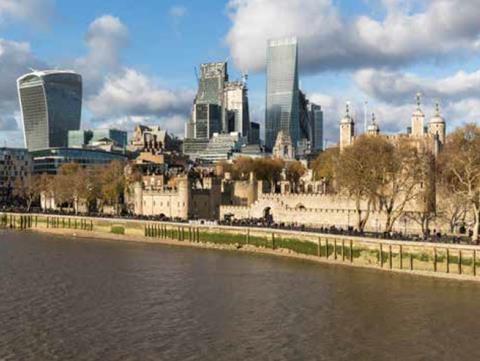 City of London planning officers said more than 60 complaints about the impact of 100 Leadenhall Street on the setting of the 18th-century Bevis Marks Synagogue had been received, including one from the Georgian Society.
However, their report to next week's meeting of the authority's planning and transportation committee dismisses the concerns, arguing that the tower's impact on local heritage assets had been "assessed and is considered acceptable".
The report adds that SOM's proposals have the backing of the Greater London Authority and were not subject to an objection from government heritage adviser Historic England.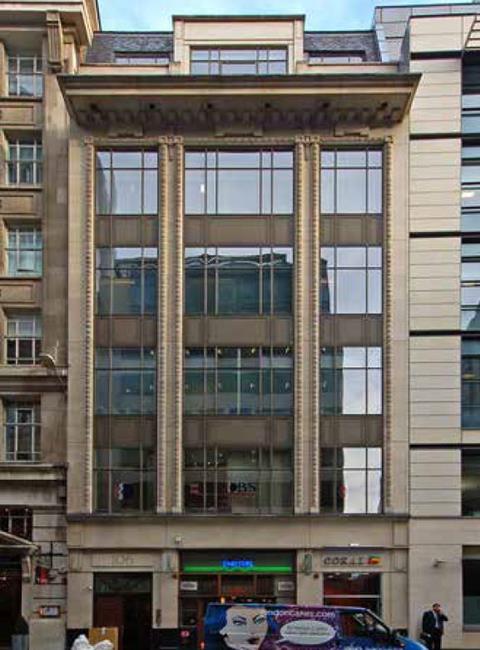 Officers accepted that art deco 106 Leadenhall Street and 107 Leadenhall Street were "attractive non-designated heritage assets" and that their loss would be "harmful". But they concluded that the benefits of the new development "outweighed" the loss of the current buildings.
They argued that the existing building at 100 Leadenhall Street, which was completed in 1975 to a design by Fitzroy Robinson & Partners and later reclad to a design by Rolfe Judd Architects, could not be considered a non-designated heritage asset.