But viability concerns see city's 20% affordable housing target ditched yet again
Simpson Haugh has won planning permission for two 51-storey residential tower blocks in central Manchester, but the scheme has drawn criticism for failing to meet affordable-housing targets.
It is the second time this year that proposals drawn up by the practice for developer Renaker have been consented without delivering on Manchester's 20% affordability target.
Last month Simpson Haugh's 1,950-home four-tower Trinity Islands scheme in Castlefield, which ranges in height from 39 to 60 storeys, was given the green light with just a £106,000 contribution towards off-site affordable housing.
On Thursday, members of Manchester city council's planning and highways committee followed officers' recommendations to approve the 988-home Great Jackson Street twin towers scheme with just a £90,000 contribution towards off-site affordable housing.
John Flanagan, a Labour member of the planning and highways committee, said the affordable housing contribution was "an insult". Liberal Democrat councillor John Leech told the meeting that the authors of the viability assessment were "certainly earning their keep".
The latest towers are earmarked for plots to the south of Simpson Haugh's Deansgate Square development for Renaker, with its 64-storey and 50-storey towers being the closest blocks.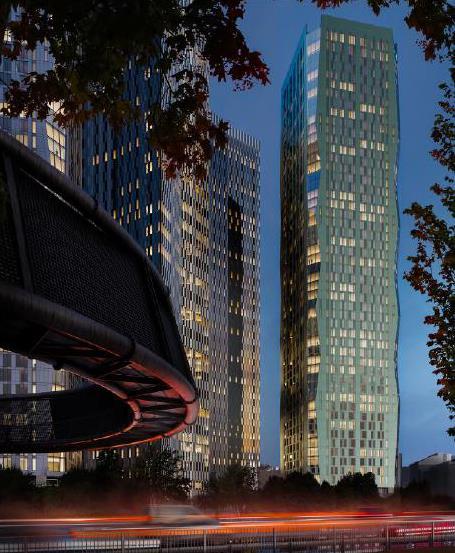 A report to the meeting said the delivery of new homes was a priority for the city council and that the Simpson Haugh proposals would "develop a brownfield site that makes little contribution to the area and would create active street frontages".
Officers said the proposal was a "high quality scheme in terms of its appearance" and would provide areas of high-quality public realm for occupiers of the development and the wider community.
They added: "All these matters have an impact on the scheme's overall viability. The applicant has provided a viability appraisal, which has been made publicly available through the council's public access system. This has been independently assessed on behalf of the council."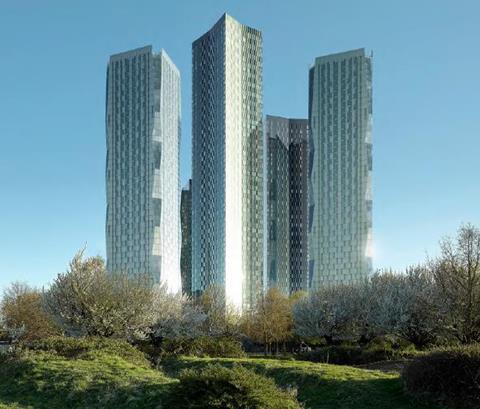 Officers said that as well as the £90,000 affordable housing contribution, Renaker was committed to making a contribution of £500,000 to a new school at Crown Street and would provide public realm improvements "at a cost of £3.9m".
Despite being listed as a viewable and downloadable document on Manchester city council's planning applications portal, the viability appraisal was not available to be seen nor downloaded when Building Design made multiple attempts.
Officers told councillors that there was a mechanism under which the viability of delivering affordable housing as part of the scheme could be reviewed.
"Should there be an uplift in market conditions then a further contribution to offsite affordable housing could be secured in the future," they said.