Diébédo Francis Kéré's pavilion is the first in Serpentine history to have its opening extended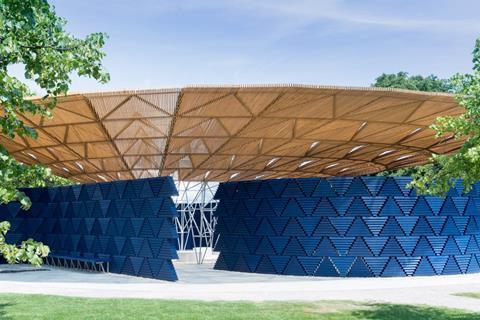 This year's Serpentine Pavilion, designed by Burkina Faso-born architect Diébédo Francis Kéré, is to remain open to the public for an additional six weeks, through to November 19, due to public demand.
It is the first time a pavilion has seen its opening time extended in the series' 17-year history.
Amy Koerbel, regional director at Aecom, which has provided technical advisory work on pavilions for the past five years, said: "It is wonderful to see the space being enjoyed and admired by so many visitors this summer.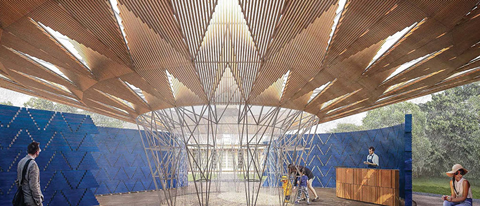 "I am delighted to have the opportunity to continue to show guests this fantastic structure over the next few months and I am excited to see how the lighting design – Francis' vision of the beacon – will feature more and more as the days become shorter."
The 2017 pavilion reflects the architect's "vision of community and connecting people together with nature" through the exposed canopy structure and the use of tactile materials – steel, timber, concrete and polycarbonate – which encourage visitors to engage with them, said Aecom.
The first pavilion was designed by Zaha Hadid in 2000.