Practice beat some of world's biggest architects to car factory conversion
Sergison Bates has won the international competition to transform a former car factory in Brussels into one of Europe's largest cultural attractions.
The €125m project, called Kanal – Centre Pompidou, will bring together a contemporary art museum, an architecture centre and public spaces dedicated to culture, education and leisure.
It will run to 35,000sq m in a landmark modernist Citroën Yser garage in the centre of Brussels.
Sergison Bates, working with noAarchitecten and EM2N, beat Caruso St John, Diller Scofidio & Renfro and OMA, among other finalists.
More than 90 teams entered the competition, including RSHP, architect of the original Pompidou in Paris, as well as Zaha Hadid Architects, David Chipperfield, Fosters, Tony Fretton, Jamie Fobert, AL_A and BIG, plus Morphosis, Kengo Kuma, Heneghan Peng, Stanton Williams, Wilkinson Eyre, Steven Holl and Shigeru Ban.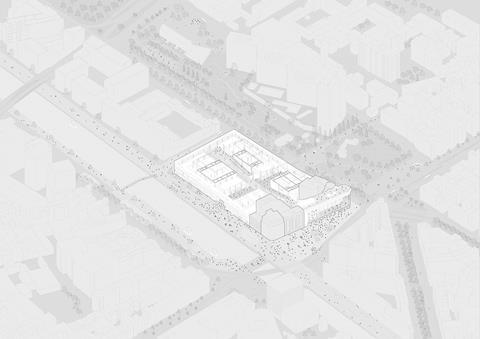 Speaking on behalf of the team, Stephen Bates said: "Kanal is not a museum. It is two museums, one dedicated to modern and contemporary art, the other to architecture – and much, much more than that.
"The project is above all about an attitude, about appropriating a piece of the city and weaving it into its cultural and social fabric, about making an architectural framework that can act as a backdrop for spectacle, and a catalyst for social interaction.
"We are proud and excited to be working on such a ground-breaking project in such an inspiring building."
The winning scheme will restore the historic factory, described as a 21m-high glass palace which stands on a prominent intersection. It will also add three new tall buildings which the architects said would act as beacons to "invite the city in".
Bates said: "As well as minimising waste, pollution and reducing demolition and construction costs, this conservation strategy embraces the identity of the historical building and transforms the car factory into an urban culture factory, a place of creativity and making.
"Retaining traces of its past will give the venue a productive, social and informal feel rather than the all-too-often rarefied atmosphere of many international art venues."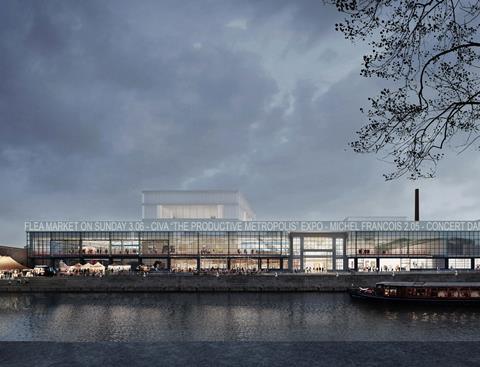 Work will begin in the autumn of 2019 and will be phased over several stages until the official opening in late 2022.