Social enterprise Public Practice aims to redress funding gap between public and private sector
An ambitious new social enterprise that aims to reverse the shrinking resources of local authority planning departments has been launched with a call for participants.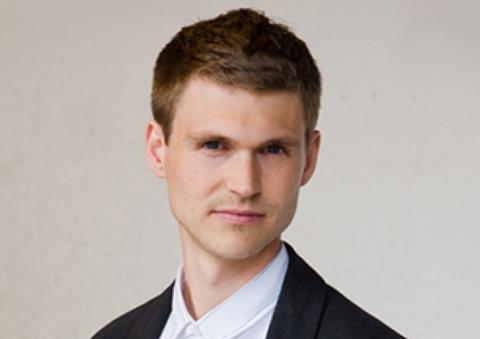 Public Practice, the brainchild of former GLA and Croydon planner and architect Finn Williams, will place promising planners, architects and urbanists in year-long placements in strategic roles at councils.
Loosely inspired by Teach First, it has the backing of organisations from across the built environment sector, including British Land and the mayor of London.
It is recruiting its first cohort of 16 associates who will receive training and mentoring and spend 10% of their time taking part in collective research and development to be shared across the sector.
It is also looking for expressions of interest from local authorities who will gain a simple and cost-effective way of accessing talent, as well as benefiting from shared research and learning.
Williams said Public Practice bridged a longstanding and widening skills gap between the public and private sectors, which was recognised as the primary barrier to delivering the quantity and quality of homes the country needs.
The proportion of architects practising in the public sector has dropped from 49% in 1976 to 0.7% in 2016. Today, almost half of local planning authorities have no dedicated in-house design capacity at all and 96% of London boroughs say they require more planning and placeshaping skills, but have difficulty attracting appropriately qualified or skilled practitioners.
Public Practice would open up an alternative career path for a new generation of practitioners interested in shaping places for the public good, said Williams, chief executive of the social enterprise.
"Good public planning shapes the built environment for the public good," he said. "But the status of planning feels like it has reached its lowest ebb at a time when it is needed the most. We hope Public Practice can help transform perceptions of the profession, and find a new purpose in public planning."
Over the longer-term the initiative aims to transform perceptions of public planning, build the public sector's capacity to deliver more homes and ultimately improve the built environment.
It will initially operate in London and the south east. Its six founding partners are the mayor, Local Government Association, Future Cities Catapult, British Land, Berkeley Group and Peabody.
Lucy Musgrave, founding director of Publica and a Public Practice board member, said: "Public Practice is a significant investment by the public sector into the future of our places, creating a strong network of professionals who are committed to civic leadership and who are driven by a shared duty of care to the city."
Sarah Cary, head of sustainable places at British Land who is also on the board, said it was a fantastic initiative. She added: "Diversity of perspective is crucial in creating great places, and the sharing of knowledge and skills between the public and private sectors helps bring that diversity into placemaking."
Pooja Agrawal, GLA observer on the board, said it would help people see public planning as a "bold, enterprising and creative career".
"Having made the journey from working in an architecture office to city government, I know there are many more practitioners like me who want to work for the public good but are not quite sure how," she said.
The deadline for applications from potential associates and local authorities is December 10.
Planners, architects, urban designers, landscape architects, regeneration or historic environment experts and other practitioners are welcome to apply. They will typically be expected to have a minimum of three years' experience in practice, and will receive a salary of £30,000-£50,000 from their host authorities.
More details here.