Dispute centred on VAT refunds of just over £2m
The commercial arm of the RIBA has been forced to accept defeat in a row with the VAT man over a disputed tax bill of nearly £1.6m.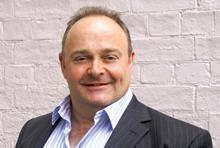 RIBA Enterprises included a possible VAT repayment of £1.54m as an exceptional item in its 2015 accounts.
The long-running dispute which dates back to 2009 when it successfully claimed two VAT refunds totalling just over £2m.
But the following year HMRC slapped a £1.54m demand on the group, for part of the total, which RIBA Enterprises then appealed.
Two years ago, the group, which is headed by chief executive Richard Waterhouse, put the sum into a third party account so that negotiations with HMRC could continue.
In its latest accounts for the year to December 2017, RIBA Enterprises said: "Since December 2016 the negotiations have been finalised, with [the RIBA's] appeal being unsuccessful. HMRC have confirmed the case is now closed."
The company, which operates from an office at Newcastle upon Tyne as well as RIBA's London office at Portland Place, said pre-tax profit for the year was up 22% to £4.9m while revenue edged up 6% to £25.7m.
Earlier this month, the RIBA sold a large stake in RIBA Enterprises to a private equity firm for £31.8m.
LDC, the private equity arm of Lloyds Banking Group has bought what is described as a "significant minority shareholding".