Paddington Cube decision could help save listed post-war Surrey offices
Campaign group the Twentieth Century Society has said a Court of Appeal ruling centred on Renzo Piano's Paddington Cube that found ministers and civil servants at fault could be crucial in helping to save a grade II listed office complex in Surrey from redevelopment.
The society is calling on housing and communities secretary James Brokenshire to "call in" Elmbridge Borough Council's July decision to approve the redevelopment of Walton Court, designed by Sir John Burnet, Tait and Partners, and says last week's Cube decision could be an important weapon in its battle. Walton Court was built as the headquarters of frozen food giant Birds Eye in the 1960s and given listed status in 1995.
The call-in proceedure typically involves the appointment of a planning inspector to hold a public inquiry into proposals and establish whether a local authority has determined an application with proper regard to planning policy.
Save Britain's Heritage had argued that it was wrong in law for Brokenshire's predecessor Sajid Javid to have declined its request for the 19-storey Paddington scheme to be called in for a public inquiry without giving reasons. It said that there was a government commitment to give reasons when a call-in request for a controversial application was declined that dated back to 2001.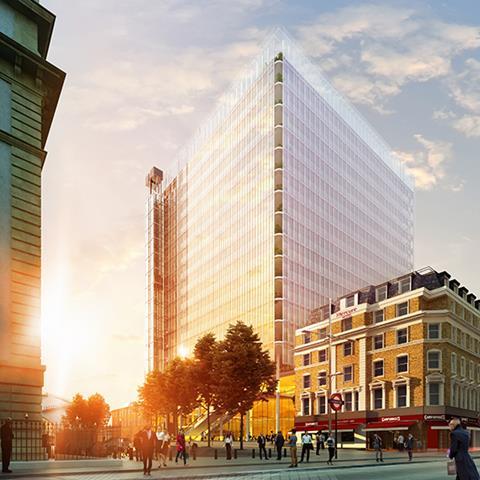 Ruling in favour of the campaign group, Lord Justice Coulson said the case for Save's "legitimate expectation" had been made out, suggesting that ministers should now either revoke the 2001 pledge, or give reasons for choosing not to call in a controversial scheme.
C20 Society case worker Grace Etherington said the Ministry of Housing, Communities and Local Government had failed to give reasons when it declined to call in the Broadway Malyan-designed proposals to replace Walton Court last month.
She said the Cube ruling exposed the response to the proposals – which would deliver a 375-home scheme for A2 Dominion and Crest Nicholson – as deficient.
"We think these are substantial grounds warranting a reconsideration of the case," she said.
"The original promise to explain decision-making was made 'in the interest of transparency, good administration and best practice'. It is clearly right that ministers should be clear about the reasons for their decisions."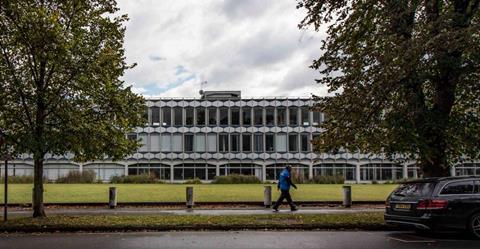 Etherington said the criteria for MHCLG to call in a planning application was extremely vague, but was understood to apply to cases having a national rather than a local impact.
"The grounds for our request for the Walton Court application to be called in have not changed, and we still consider the balance between public benefits and loss of the grade II listed building to not have been properly judged by Elmbridge Borough Council," she said.
"In choosing to ignore the importance of historic buildings when specifying potential new housing sites in the borough, the local authority's approach is in direct conflict with national policy.
"We are alarmed about the precedent this case could set if left unchallenged, as historic buildings around the country will be threatened if the development of the land on which they stand is judged to be of greater importance than their preservation."
The C20 Society had previously argued that the case for demolishing Walton Court on the grounds that it was the only financially viable option was flawed.