Housing, planning and infrastructure announcements 'don't go far enough'
Architects welcomed the focus on housing in Philip Hammond's budget but were largely critical of the small print.
Joanna Hansford, from housing and regeneration specialist Stitch Studio, said: "A cut in stamp duty will do nothing to increase the supply of homes and is out of touch with the real challenges of the housing shortage.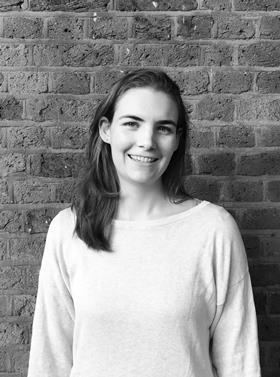 "The £44 billion figure has to be welcomed, but investment must be focused not on short-term gimmicks to prop up the housing market but on a diverse long-term strategy for increasing supply across all tenures and ownership models."
She said the commitment to review the planning process, currently a stumbling block in unlocking the delivery of new housing, was "a step in the right direction", together with further policy changes aimed at increasing the supply of land.
"We hope that the government continues to support local authorities in the provision of social housing beyond fiscal handouts to deliver high-quality housing for all," she added.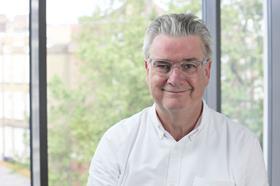 But RIBA president Ben Derbyshire, who runs HTA Design, questioned why the much-vaunted lifting of the borrowing cap was being delayed for two years and urged the chancellor to think again.
Richard Lavington, founding director at Maccreanor Lavington, said the government was at last starting to get serious about addressing the housing crisis, with a more realistic target for the number of homes that need to be built.
"The increase in money for housing, construction skills and support for small housebuilders are all a step in the right direction," he added. "But much more will be required to achieve the government's new housebuilding target.
"However these rays of sunshine from Mr Hammond's 'bright tomorrow' are rather over-shadowed by the storm clouds gathering around the uncertainty currently caused by Brexit, and recognised in the budget by the reduced growth forecast.
"Momentum to address the housing crisis must be maintained over many years and the government must be prepared to intervene further, to maintain construction of new homes through the foreseeable uncertainty."
He said extending capital gains tax to overseas investors was the right thing to do. The foreign investment that might be lost was not the investment the country needed, he said.
Lavington also praised the ability for local authorities to increase the empty homes premium as a good idea to encourage currently empty homes to be brought back into use.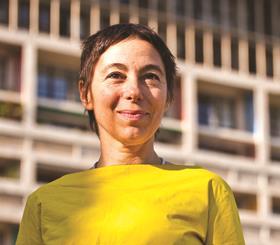 Cany Ash, director at Ash Sakula Architects, asked: "Will the land-banked Homes England sites and unnamed five garden towns be reserved for the unnamed 20% new entrants to the market?
"By making commercial buildings flippable, no recognition that successful places mix jobs and homes –univalent residential areas are unsustainable – this does not feel like a careful curation of our shrinking assets but a charter for the 'whatever' housebuilding gangs."
Gary Whittle, managing director of Broadway Malyan, said: "Taken on face value it is a budget that has much to recommend it when examined through the lens of a practice where more than 40% of our turnover comes from the UK and residential is by far our largest sector.
"The additional capital funding aligned with the other announced initiatives will undoubtedly boost housebuilding and it was heartening that the Chancellor recognised a need to focus on higher-density developments and transport-orientated development to meet the needs of our urban communities."
What is missing was a pan-regional or national strategy to ensure the right new homes are being built in the areas where they are needed, he said.
"The new funding settlements for those regions that embraced metro mayors will drive a number of major new transport projects that have the potential to be the catalyst for a new generation of urban expansion and renewal in cities such as Birmingham, Liverpool and Manchester, cities where we believe there remains significant untapped potential," he said.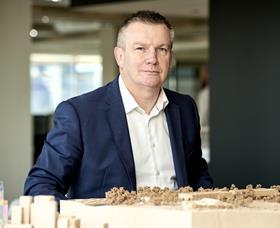 "However, for all the potential in this year's budget, it is hard to escape the looming shadow of Brexit. Already we are seeing significantly reduced growth forecasts for the coming years and with the continued uncertainty ahead, it is the policy that will have the biggest impact on our sector going forward."
James Felstead, director at Child Graddon Lewis, said the chancellor should be given some credit for "looking beyond the mantra of a broken planning system being the sole issue".
"It feels like housing is now front and centre in terms of priorities," he said, but regretted the lack of support for the build-to-rent sector.
The lifting of borrowing caps could be a game changer, if local authorities can seize this opportunity, he added.
"History clearly shows that the private sector is unlikely to deliver the uplift in the number of homes required if we are to meet the ambitious targets set locally and nationally," he said.
Brendan Kilpatrick, senior partner at PRP Architects, said he was "cautiously positive" about the budget's housing measures as a whole but that Hammond had dodged the key areas of green-belt development and housing for the elderly.
He said Oliver Letwin's "urgent" review into the mismatch between the number of homes granted planning permission and build-out rates, which is due to give an interim report in the spring and a full report in time for the 2018 autumn budget, was an interesting development.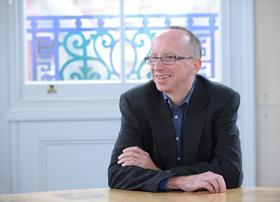 "If that reveals nefarious behaviour, local authorities will be given powers to intervene and bring sites forward," he predicted.
Kilpatrick said Hammond's centrepiece announcement that first-time buyers would be exempt from stamp duty on properties worth up to £300,000 would not reduce prices because it did not do anything to increase housing supply.
"There is a lack of development sites in London and the south east, and what we really need is a major review of the green belt because there is a lot of it that is not very green," he said.
Marcus Adams, managing partner at architecture and masterplanning practice JTP, said the budget's focus on investment to tackle the housing crisis was welcome. "However, we need to be more ambitious about addressing the infrastructure deficit outside the south east and undertake a long-overdue green belt review to avoid over intensification of urban areas and release development land in optimum locations that is not ecologically or landscape sensitive and has good existing or planned transport connections.
"Wherever the new homes are built, on green field sites or as part of existing settlements, the development industry needs to skill up to work collaboratively with local communities to design and deliver exemplary neighbourhoods with a focus on sustainable and active transport, healthy placemaking and the building of social capital. We need to build communities, not just homes."
Max De Rosee, director of De Rosee Sa Architects, thought the stamp duty cut could "send positive ripples up the housing market" and welcomed the planning reform announcements, but added: "False dawn or a reason for optimism?"
Graham West, director at West Architecture, said: "Most delays occur at the pre-app stage which is now a necessity since planning applications are so under-resourced by planning departments. Most applicants would prefer to pay more for planning, negate the pre-app and keep momentum."
Thom Holbrook, director of 5th Studio, expressed concern over the expanded permitted development rights that will make it easier to demolish commercial buildings to make way for housing.
He warned: "More unscrutinised loss of employment and other land to housing is regressive and threatens the vitality and mix of urban areas."
He welcomed the news that the government is pushing ahead with the Oxford-Cambridge growth corridor proposals but pointed out that a new station at Cambridge South should have been provided before, not after, all the planning and development for the area was done.
"The plan for Cambridge Clay Farm and Addenbrookes would be totally different had there been a station to work from," he said.
Martin Knight, director of Knight Architects, welcomed the dedicated funds for the Oxford-Cambridge corridor.
"It is vital that infrastructure investment continues apace and that it is properly coordinated with plans for new housing in particular," he said.
Mark Sitch, senior partner at planning and design consultancy Barton Willmore, praised the government for recognising that investment to support the regions was crucial to supporting the overall economy.
"Infrastructure plays a huge role whether it is roads, rail or digital capacity and this budget is a step in the right direction towards achieving what is required, as well as boosting confidence in the market place," he said.
"Further devolution deals – as announced for the West Midlands – present real opportunities to deliver the housing and economic growth the government wants to see. It's now a case of seeing this ambition being met with positive planning allocations in local plans and decisions locally.
"We won't know the outcome of the planning review until next year – and previous conclusions into the issue of land banking have found no evidence that this is the case. This may simply act as a distraction, at a time when reaching the chancellor's 300,000 annual housebuilding target is dependent on the industry pulling together. New support for SMEs is just one piece of the puzzle, and local authorities have a vital place in this too which should not be overlooked."
Martin Tett, housing lead at lobby group the Local Government Association, said: "Councils approve nine out of 10 applications and are doing all they can to deliver affordable homes with wider local services and infrastructure. The single biggest measure that the government could take to speed up the planning process would be to cover the cost of processing applications."
James Warne, director of Boom Collective sustainable design engineers, said the environment was the big loser: "Providing tax freezes for fossil fuels while low carbon technology has to wait until 2025 before the possibility of a helping hand sends a clear message: cut costs today and let future generations fend for themselves.
"Too little has been said on improving air quality, decarbonising the national grid, reducing waste energy either domestically or commercially and other initiatives that are much needed."
Shadow housing secretary John Healey said there was "zero chance" the budget measures would result in the 300,000-homes-a-year target being realised.
"There is no extra government investment in new affordable homes, no action to help private renters with soaring costs, and just three small-scale pilots to help the homeless," he said.
"After seven years of failure on housing, which has seen homelessness double, home-ownership fall to a 30-year low and the lowest number of new social rented homes since records began, the country needed much better than this budget offered."