50 years after Cathy Come Home homelessness is still rising despite official claims it is decreasing.. Good quality, spacious homes could help tackle the problem says Julia Park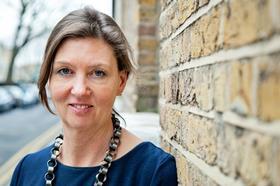 It must be strange to find yourself celebrating something you hoped would never happen, but that's the position that Crisis, Shelter and 22 housing associations found themselves in last week, at a House of Lords' reception.
It's 50 years since 'Cathy Come Home', the BBC television play written by Jeremy Sandford and directed by Ken Loach, shocked and shamed the nation. The first broadcast was watched by 12 million viewers – a quarter of the British population at the time.
Crisis reports that almost a quarter of female rough sleepers were sexually assaulted in the past year, and Shelter estimates that 100,000 children spent last Christmas in temporary accommodation
Crisis and Shelter were both formed in the wake of the film, which also prompted small groups of local volunteers to form housing associations across the country. They began to employ staff, and formed a national alliance, 'Homes for Cathy'. Many have since grown or merged with other associations; 22 are still operating today and continue to provide much needed affordable housing. They have every right to celebrate their achievements – but equally, every right to regret the fact that far from going away, homelessness is rising, despite what the latest official government statistics suggest.
In a series of press briefings late last year, DCLG claimed that homelessness was below half of its 2003 peak. Liberal Democrat peer, Baroness Grender, noted that the briefings had failed to make it clear that the data only referred to the statutory definition of homelessness - one that doesn't take account of those given assistance under homelessness prevention and relief schemes. This meant that while the numbers meeting the statutory definition went down sharply between 2003 and 2009, there was little evidence that homelessness had become less of a problem under the accepted, broader meaning. Charities also noted that under both definitions, homelessness has risen significantly since 2009-10. Crisis puts the increase at 55%.
Baroness Grender referred the discrepancy within the DCLG statements to the UK Statistics Authority. In his reply, the authority's director general for regulation said, "This is disappointing, given the emphasis the UK Statistics Authority has placed on DCLG providing a comprehensive picture of homelessness". It appears that they had already been rebuked.
24 Housing Magazine reported that Baroness Grender had also revealed that the official estimate for homelessness in London was based on a survey carried out on a single night in November. Their official estimate (that 940 people are sleeping rough) compares with a figure of 8,090 from the CHAIN database, which has input from homeless charities. Even that data doesn't include the 'hidden homeless'; those who are squatting, 'sofa-surfing' or staying in places that are inaccessible to outreach workers. The sobering statistics go on; Crisis reports that almost a quarter of female rough sleepers were sexually assaulted in the past year, and Shelter estimates that 100,000 children spent last Christmas in temporary accommodation. The problem is nationwide too – Brighton and Cornwall have high levels of homelessness.
The 'Homes for Cathy' reception at the House of Lords was an improbable juxtaposition of opulent surroundings with exotic canapés, and harrowing insights into the lives of homeless people. We were welcomed by Lord Kerslake and then heard from Bishop James, who said that a quarter of a million people approached local authorities about homelessness last year, and that rough sleeping had increased by16% over the same period.
The harrowing insights were extracts of a full length play, performed by Cardboard Citizens; another extraordinary enterprise with humble beginnings. Cardboard Citizens, now a theatre company and national charity, sprang up in a concrete underpass near Waterloo station in 1991. I remember it as a pretty unsafe place in those days but it soon became a community of 200 homeless people, so I guess that at least brought safety in numbers.
They now have a base and rehearsal rooms, and have worked with organisations such as the Royal Shakespeare Company and the English National Opera. It's impossible not to be impressed by the work they do and it's clear from the testimonies that many people are indebted to Cardboard Citizens. Elle, the young actress who played Cathy in the new play, attributes what she describes as her 'survival from the depths of anorexia', to the organisation.
There is some positive news on the political front too. More money is being made available and the 'Homelessness Reduction Bill', brought by conservative MP Bob Blackburn, as a Private Members Bill, has been widely welcomed by all parties. Having been supported by the House of Commons and passed the two readings in the House of Lords, it's now at Committee Stage, and should soon become law. As Bob Blackman himself admitted, it's not going to produce a single new home but it will place a new duty on local authorities to provide advice and support when someone is at risk of being made homeless, rather than waiting until an eviction notice has been served. A lot of hard work for something we would all have hoped was already happening, but an important step nevertheless.
Watching the performance, I remembered feeling oddly uncomfortable about being an architect when I first encountered Shelter. Perhaps they see us as an expensive luxury with precious ideas that have little to do with ordinary life? Isn't being safe, warm and dry all that really matters?
I couldn't have been more wrong. Shelter is as passionate about good design and placemaking as we are. They know that quality is crucial to gaining local support for new development and that it is vital to take a long-term view. Part of the reason for today's crisis is that much of the housing built over the last sixty years hasn't been good enough. Thousands of relatively new homes have had to be demolished while many much older houses and mansion blocks are still going strong.
Shelter's latest report, 'New Civic Housebuilding', launched on 2 March, makes it clear that they don't regard cutting corners as any kind of answer to addressing housing affordability – the root cause of so much homelessness. While reducing space and quality might make homes slightly cheaper in the short term by reducing build cost, it has a damaging knock-on effect. Bids go up and that soon raises land value, making all housing more expensive, despite being worse.That an organisation dedicated to housing those in greatest need believes that space and quality are part of the solution, not part of the problem, is important. It should send a powerful message to politicians who, despite the lessons of history, act as though they believe the opposite.
Sandford's play was a poignant commentary in 1966 and it is an indictment on a generation that its message is just as relevant today.
Postscript
Julia Park is head of housing research at Levitt Bernstein